One of the key things behind a STEAM Co. Day is that the activities offered to the children reflect the talent latent in that school's community so, for example, there were very few of the same activities at the STEAM Co. Day in Newcastle as at a day in Paddington.
However many people are too busy to start with a blank piece of paper and just want to see what a STEAM Co. Day looks like as easily and quickly as possible.
So we came up with the Pop-Up STEAM Co. Day Drop Truck, which contains everything you need to run a STEAM Co. Day - just add children and carers.
As well as for schools and their communities for use running STEAM CO. Days they are available for festivals, conferences, exhibitions and community gatherings to use to put on a STEAM Co. Day.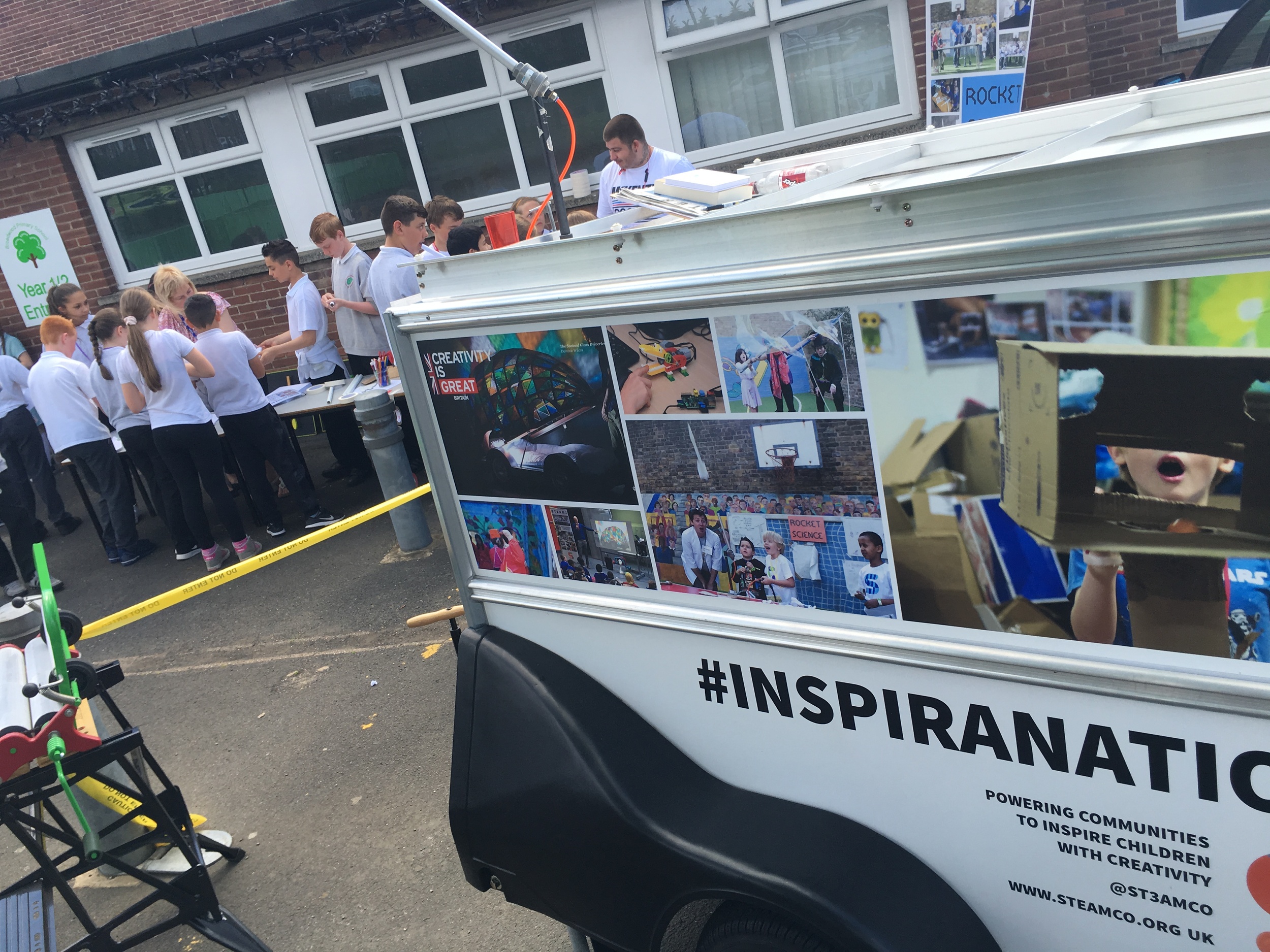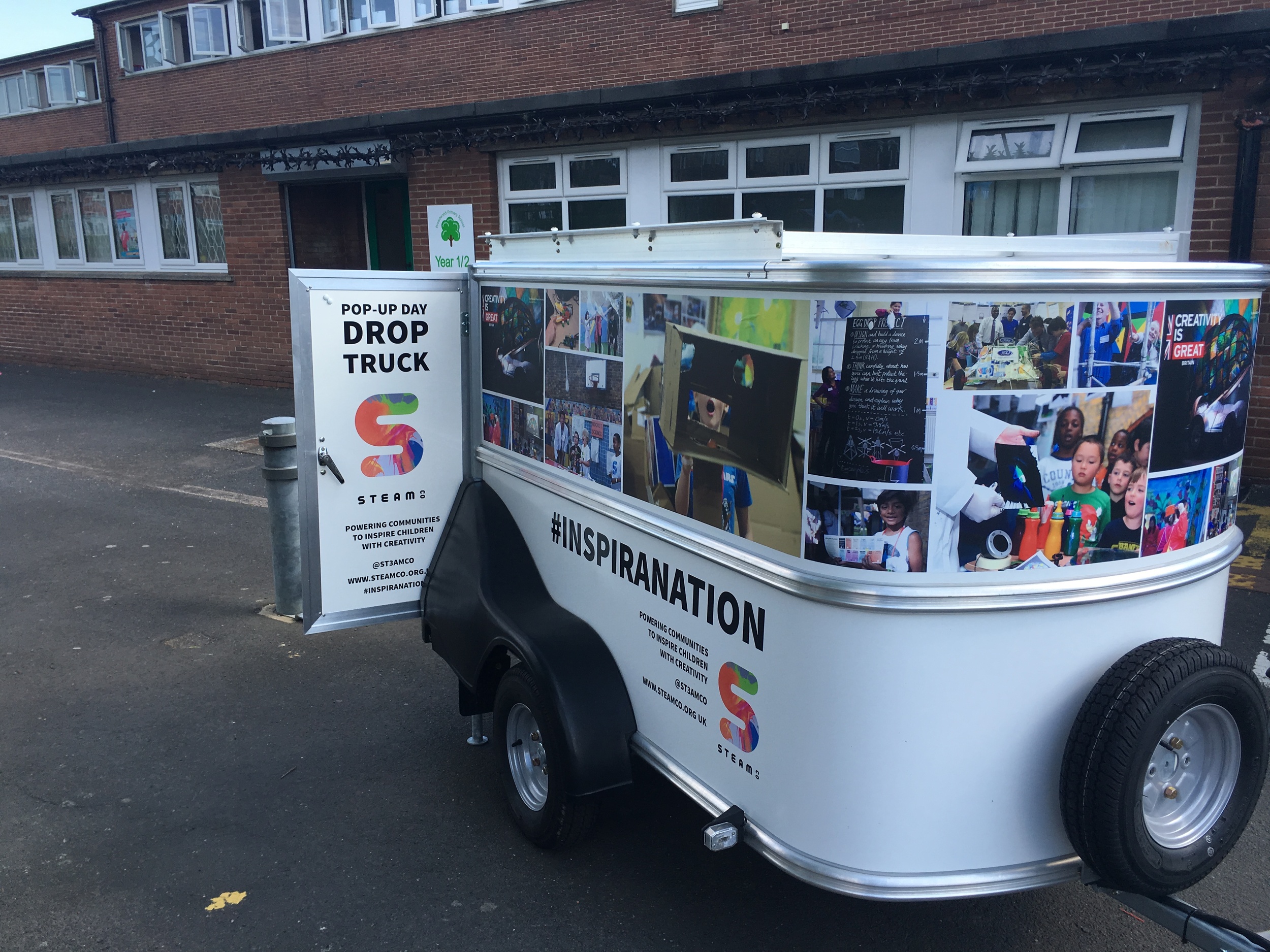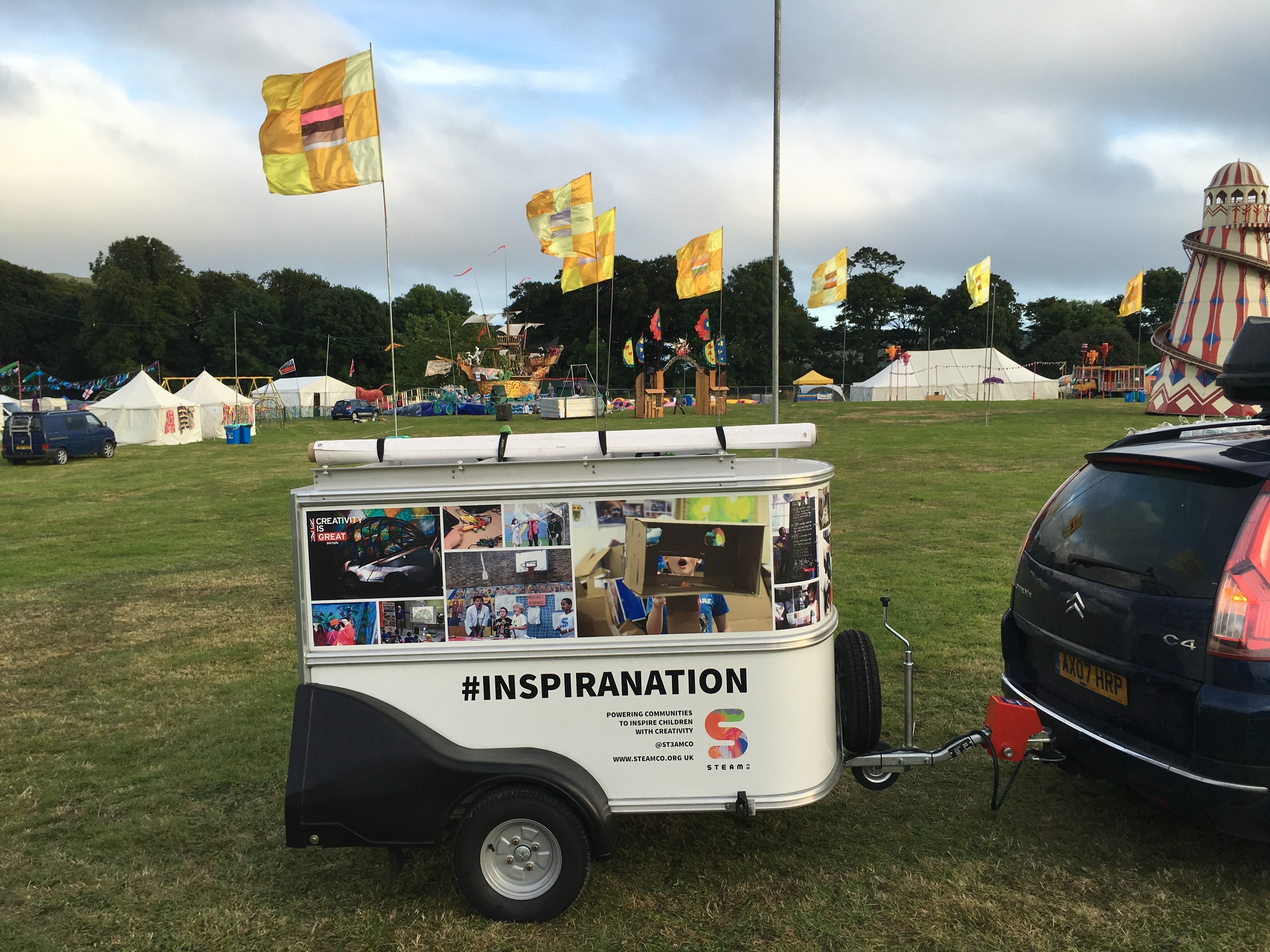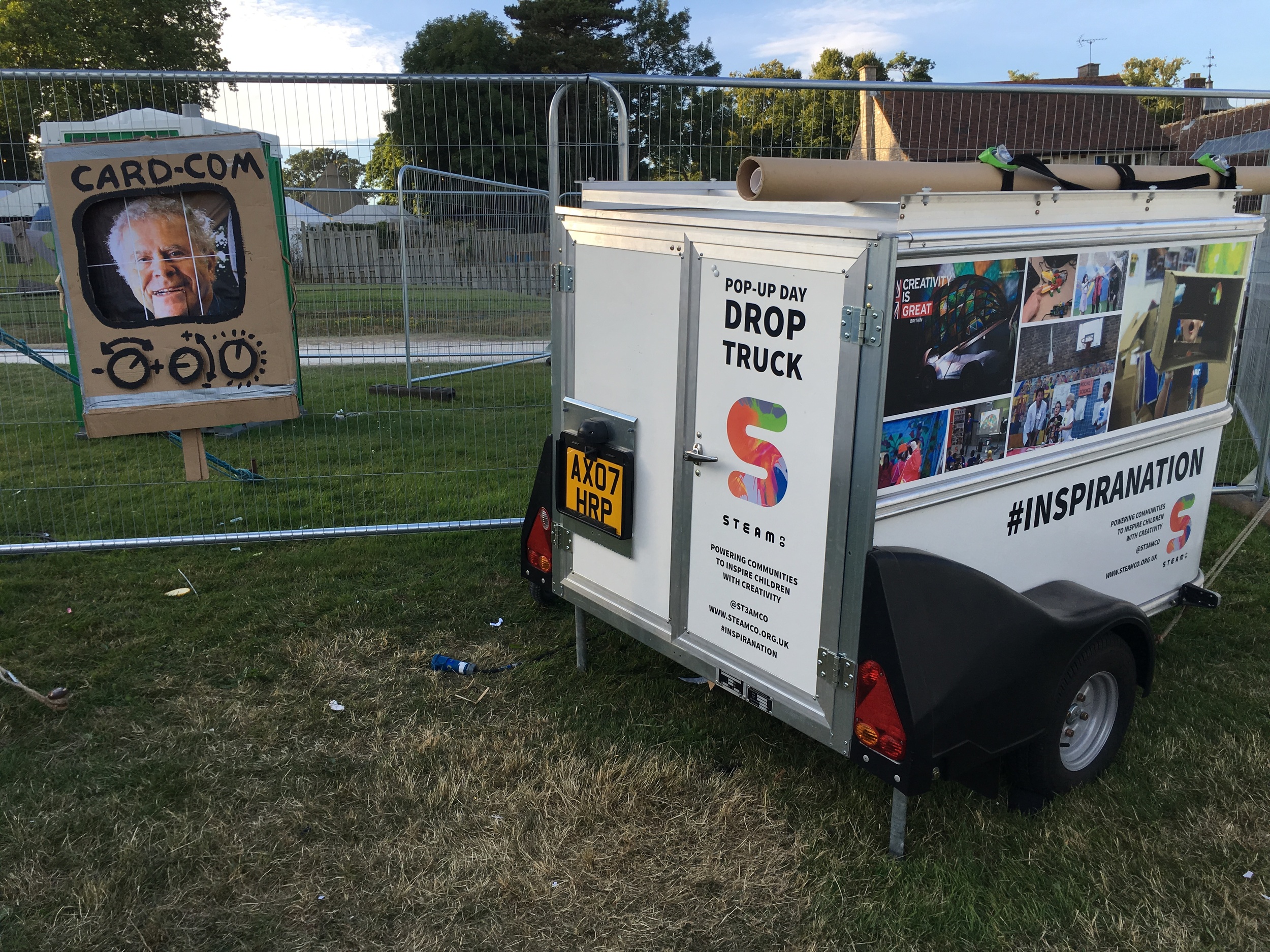 ACTIVITIES
The Drop-Truck includes all the activities you need to run a Pop-Up STEAM Co. Day. From Newspaper Engineering, Rocket Science, Micro-bits and bytes and Spin Painting, Reimagining Normal, Lego Architecture to U-U-Ukulele, etc, etc. there's an activity for everyone.Get in touch for more information.
Sponsor one
If you work for, own or know a company or person who would be interested in sponsoring a Pop-Up STEAM Co. Day Drop Truck for use by communities around a key location around the UK do get in touch. This is a great fit for anyone who shares our belief and passion for creativity, education and community.
Run one
We're looking for local people to manage and run Pop-Up STEAM CO. Day Drop Trucks in key locations around the UK. Get in touch if you're an artist working in schools on any type of STEAM project from Art to STEM and would be interested in managing a truck and running STEAM Co. Days.