Dance is going to be a major theme of the #ARTCONNECTS FESTIVAL with a panel focusing on how dance connects.
This will be chaired by Kenneth Tharp OBE, professional dancer, former CE Of The Place dance centre in KIng's Cross and now an arts industry consultant (and dancer).
He'll be joined on the panel by Dr Dance, Dr Peter Lovatt from the Dance Psychology Unit at the University of Herts.
#DANCECONNECTS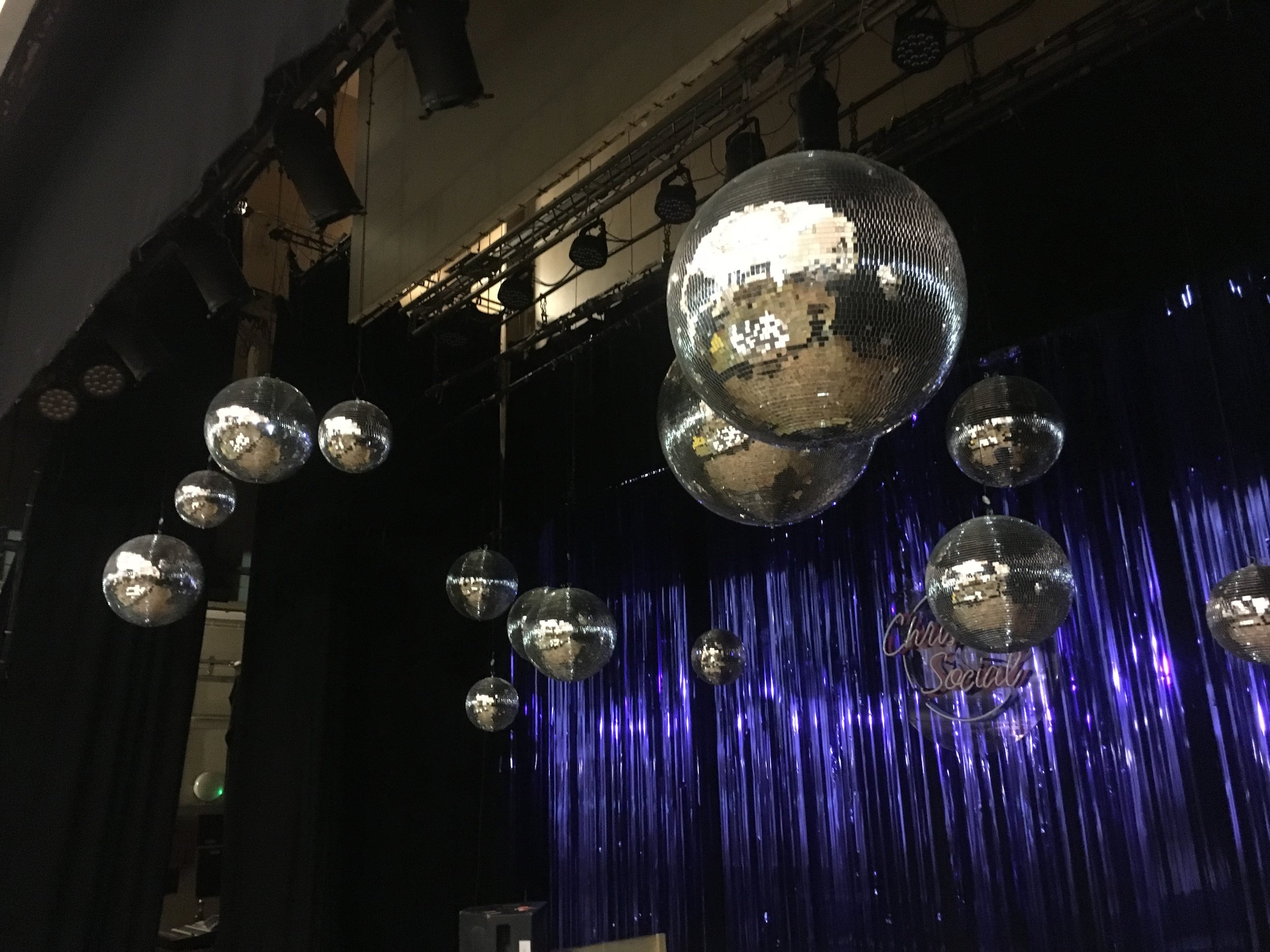 But we couldn't have a creativity festival without a dance and we're going to throw one hell of a party on the Saturday evening.
It will be a dance party 8pm to 1am on the Sat evening for loads of people in an underground hotspot.
It's being co-curated with Chris Sullivan, the nightlife legend who left Merthyr Tydfil a few years ago on a journey of a lifetime via Wigan Casino to the Wag Club which he conceived and ran for decades and invented nightclubbing as we know it today.
Most recently he's been recognised though his appointment as a lecturer at Central St Martins and has dug into his black book and come out with possibly the most fantastic DJ suggestion and convinced Jerry Dammers (ex The Specials) to spin a few tunes for us.
They will be dropping tunes (listen here to Chris's last right royal mash up of tunes on his Soho Radio show) to professional dancers leading us across Jive, Disco, Capoeira, Breakbeat and, of course, Northern Soul. Some us even fancy a bit of square dancing early on in memory of the Buffalo Girls.
All to recreate the anticipation memories some of us had as teenagers growing up around the country, going to dances or clubs to DANCE with other human beings.
For now and until then here's a mood video we mashed together of one of our favourite genres of dance and music - Northern Soul.
MORE ABOUT THE #ARTCONNECTS FESTIVAL
"Art is what we call it when what we do might connect us"
So what better name and inspiration than #ARTCONNECTS, for a national 3 day festival of creativity we're holding with other People4Art in King's Cross, London's freshest Creative Hub and Knowledge Quarter to celebrate and showcase creative schools, work and lives.
Click here to go to the event home page
The links below will take you to pages for each of the main elements of the festival where you can find out more and get tickets.
See the trailer film below and download the flyer here.
FRI DAY :
STEAM Co. DAy
A day of creative activities and short talks staged by local artists/businesses and hosted by Regent High School in Kings Cross for groups of KS2 primary children from across the UK with their teachers and carers.
This is a strictly pre-booked ticketed event for schools and not open to the public.
FRI EVE : SCREENING/DEBATE
Join us at the British Library to see the creative education documentary 'Most Likely to Succeed' featuring High Tech High and Sir Ken Robinson. Join the debate afterwards to share your thoughts with a guest panel.
Proudly hosted in partnership with the grassroots teacher movement #BrewEd.
SAT AM :
'Creative Schools'
Enjoy, be inspired by and engage with a line-up of world-class talks, performances and workshops by local and national artists showcasing the amazing work being done to promote creativity in our school communities and why.
At #ARTCONNECTS HQ in King's Cross.
SAT PM :
'CREATIVE LIVES'
Enjoy, be inspired by and engage with a line-up of world-class talks/ performances/ workshops by local and national artists/carers showcasing creativity in everyday life and how it powers lives, businesses and communities.
Hosted by the futurist Adah Parris At #ARTCONNECTS HQ in King's Cross.
SAT EVE : #DANCECONNECTS
We can't have a creativity festival and not have a dance. We'll be led by the amazing Dr Peter Lovatt - 'Dr Dance' at Hertfordshire University in a secret underground ballroom to be confirmed.
Our DJ line up is TBC but expect to relearn to dance to everything from Disco to Capoeira, Jive to Country and Electro to Northern Soul.
ALL WEEKEND : #ILOVEART PROJECT
We have had approval to be supported as an official campaign of arts activism by the artist and $1m TED prize winner, JR.
He will large format print hundreds of selfies we send him of people/children celebrating their art to be displayed around Kings Cross and other key locations across the UK!
Thanks to our media friends:
And we're grateful to all these organisations: