WHAT IS A STEAM CO. DAY?
STEAM Co. believe in the power of creativity and people to inspire children, innovate business and engage communities.
We're a charitable initiative that gives school communities the Inspiration and Resources to run STEAM Co. Days.
These 'school days like no other' are days of creative thinking and doing activities across the crucial STEAM* skills. They connect parents and other carers in communities with schools.
And children with the curriculum and career/life pathways.
We want to inspire and help you run a STEAM Co. Day in your school or one near you? We have a Pop-Up Day Drop Truck containing everything you'll need.
Or we can run one of our half day 'Rocket Kids' sampler sessions.
Have a look at the films here of typical STEAM Co. Days and see how local and national businesses and secondary students worked with parents and teachers to run them in primary schools.
FREE STEAM Co. Day at #ARTCONNECTS in King's Cross
We're delighted to be able to offer places on this very special STEAM Co. Day for groups of 12 KS2 primary children from just 20 schools across the UK.
Starting at 10am and ending at 2.30pm the day will consist of a fantastic line up of speakers and creative activities. Take a look at the film here of a similar event held at the National Design and technology Centre in Ironbridge recently.
We are a non-profit so are requesting a small donation of £150 (plus booking fee) to help cover the costs of staging this wonderful day, but thanks to the geneorus support of King's Cross creative company Havas, we are able to offer free and half price places for schools who need us to and offering other schools the chance to pay more if they can.
Creative thinking and doing activities
Among others, activities will include:
Drawing machines - we're delighted that artist/inventor Nick Sawyer will be joining us and bringing his collection of amazing drawing machines with him
Rocket Science - the chance to make and fire a paper air rocket, inspired by Homer Hickham's amazing 'Rocket Boys' story
Spin painting - use centrifugal force to create art
#ILOVEART t-shirts - design and print a logo that captures your art
Micro-bits and Bytes - the chance to code a BBC Micro;bit wearable computer
Little Inventors - the chance to create a zany invention and upload it for STEAM Co. Inspirator, artist and inventor Dominic Wilcox to review and maybe even get made up
Funky Drummers - the chance to learn to play the bongos with legendary Scritti Pollitti drummer and STEAM Co. Inspirator Tom Morley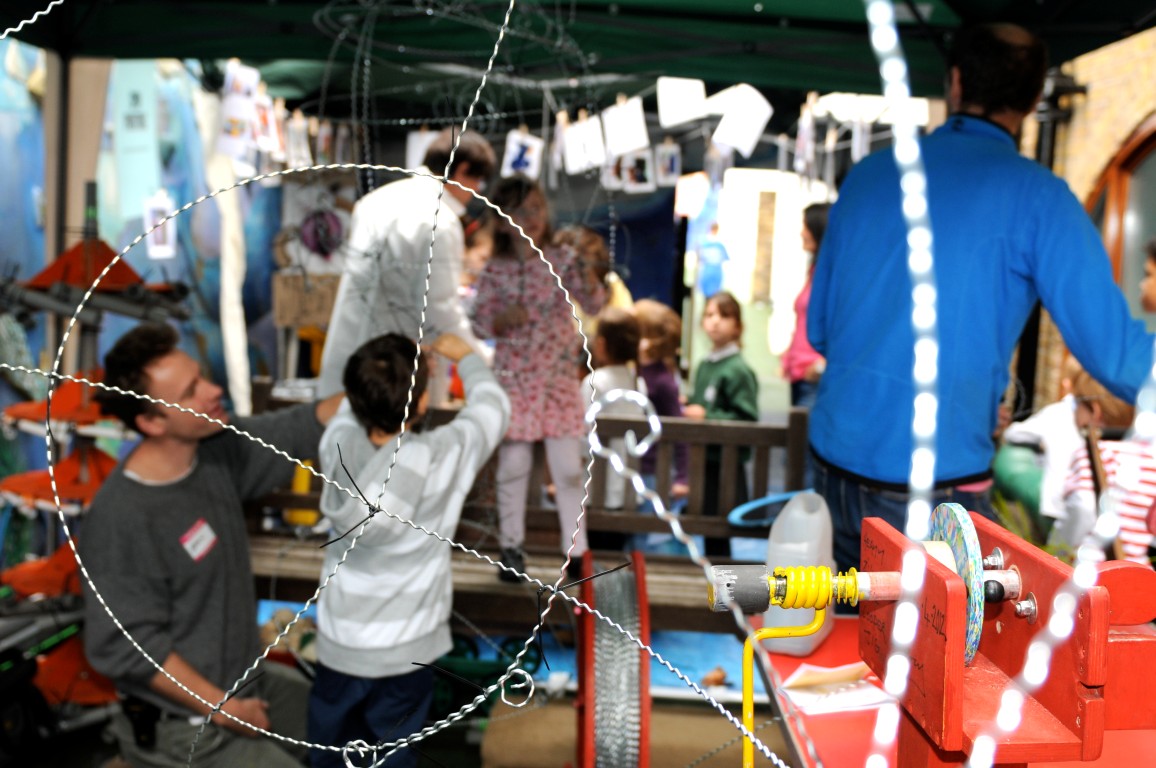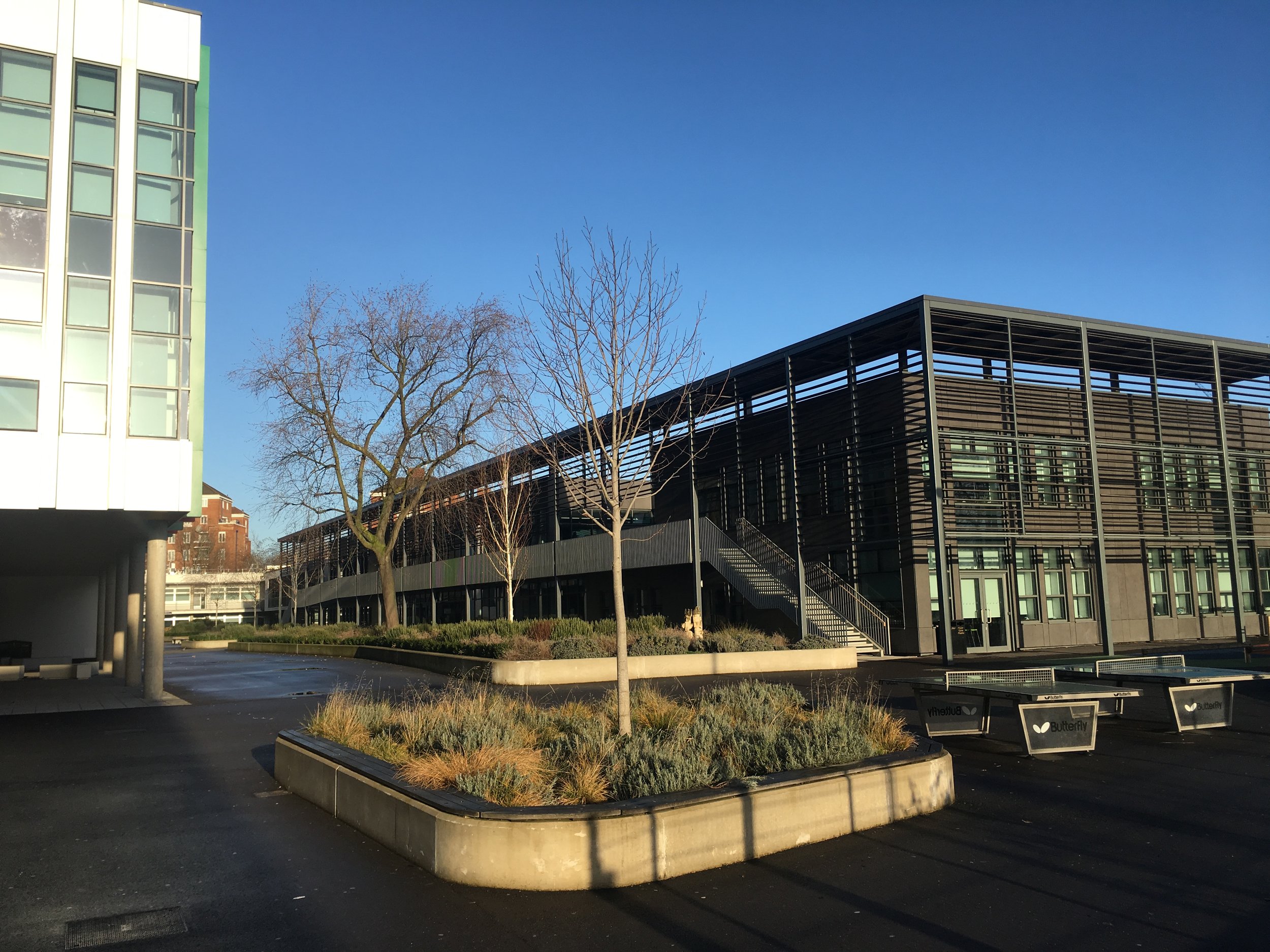 We're very grateful to Regent High School in Camden for hosting this day for us in their wonderful school. They are located a 15 minute walk from King's Cross and Euston stations.
Please do not direct any enquiries regarding this event to the school, but contact us directly at yourturn@steamco.org.uk, though do look at the questions section below first.
QUESTIONS
Safeguarding - our highest priority and full details will be supplied to schools in the briefing pack once confirmed. Attendance and access to this event will be strictly managed and to ticket holders and authorised helpers only whose ID and DBS status will be verified.
Risk assessments - all activities will be fully risked assessed and together with copies of public liability insurance will be provided to confirmed schools in the briefing pack.
Timetable - a full time table of the day will be supplied in the briefing pack to confirmed schools.
School group make up - while STEAM Co. Days are for KS1,2 and 3 children, this day is specifically for groups of 12 KS2 children from state and independent schools only. Because we want to inspire you to go and run your own STEAM Co. Days the children will ideally be accompanied by 2-4 adults, of which at least one would ideally be from the senior leadership team and another a governor/parent. We will ask them to work with their children on the activities for which full training will be given. But this is not mandatory - we want the children there and your colleagues/parents o experience a STEAM Co. Day
STEAM Co. Days are about community engagement and is not a drop-off!
Special needs -the facilities we will be using at Regent High will be totally accessible physically. We are sorry but due to the nature of the day, we will struggle to make the activities accessible to children with severe learning difficulties. The acoustics of the room being used may also make it difficult for children with hearing difficulties. DO get in touch if you have any queries at yourturn@steamco.org.uk
Refreshments - we hope to be able to provide a sandwich lunch and drinks but may require schools to bring packed lunches. Details will be confirmed in the briefing pack.
Transport - Regent High School is a 15-20 minute walk from King's Cross and Euston train stations, both of which are well served by tube and overground trains and buses. While it is possible to drop groups off by mini bus there is no all day parking available locally. Nearest parking is at St Pancras Station.
More questions - don't hesitate to contact us at yourturn@steamco.org.uk
MORE ABOUT THE #ARTCONNECTS FESTIVAL
"Art is what we call it when what we do might connect us"
So what better name and inspiration than #ARTCONNECTS, for a national 3 day festival of creativity we're holding with other People4Art in King's Cross, London's freshest Creative Hub and Knowledge Quarter to celebrate and showcase creative schools, work and lives.
Click here to go to the event home page
The links below will take you to pages for each of the main elements of the festival where you can find out more and get tickets.
See the trailer film below and download the flyer here.
FRI DAY :
STEAM Co. DAy
A day of creative activities and short talks staged by local artists/businesses and hosted by Regent High School in Kings Cross for groups of KS2 primary children from across the UK with their teachers and carers.
This is a strictly pre-booked ticketed event for schools and not open to the public.
FRI EVE : SCREENING/DEBATE
Join us at the British Library to see the creative education documentary 'Most Likely to Succeed' featuring High Tech High and Sir Ken Robinson. Join the debate afterwards to share your thoughts with a guest panel.
Proudly hosted in partnership with the grassroots teacher movement #BrewEd.
SAT AM :
Creative Schools'
Enjoy, be inspired by and engage with a line-up of world-class talks, performances and workshops by local and national artists showcasing the amazing work being done to promote creativity in our school communities and why.
At #ARTCONNECTS HQ in King's Cross.
SAT PM :
'CREATIVE LIVES'
Enjoy, be inspired by and engage with a line-up of world-class talks/ performances/ workshops by local and national artists/carers showcasing creativity in everyday life and how it powers lives, businesses and communities.
Hosted by the futurist Adah Parris at At #ARTCONNECTS HQ in King's Cross..
SAT EVE : #DANCECONNECTS
We can't have a creativity festival and not have a dance. We'll be led by the amazing Dr Peter Lovatt - 'Dr Dance' at Hertfordshire University in a secret underground venue in Kings Cross.
Our DJ line up is TBC but expect to relearn to dance to everything from Disco to Capoeira, Jive to Country and Electro to Northern Soul.
ALL WEEKEND : #ILOVEART PROJECT
We have had approval to be supported as an official campaign of arts activism by the artist and $1m TED prize winner, JR.
He will large format print hundreds of selfies we send him of people/children celebrating their art to be displayed around Kings Cross and other key locations across the UK!
Thanks to our media friends:
And we're grateful to all these organisations: