'Your Turn' book by Seth Godin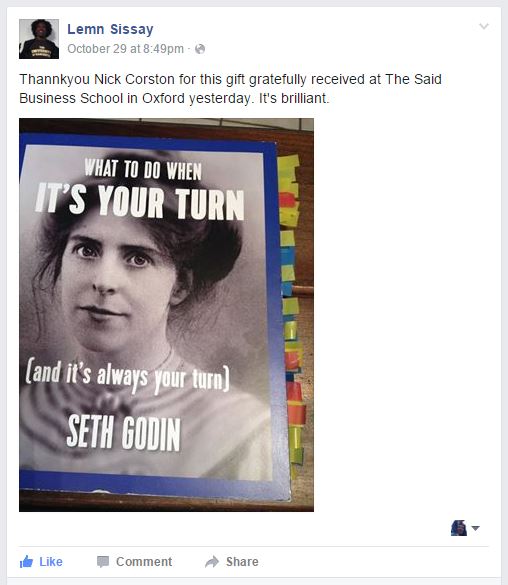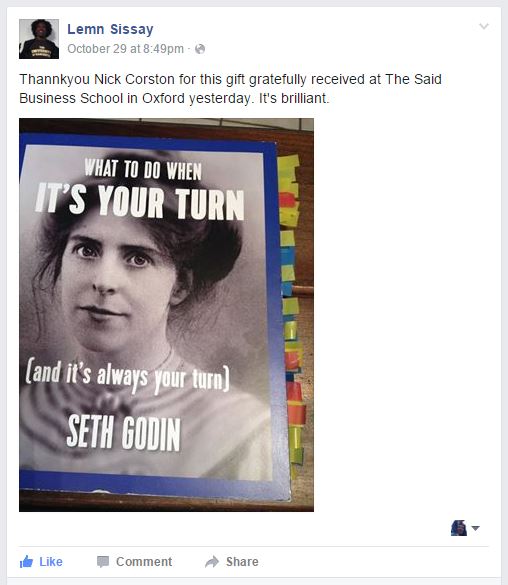 'Your Turn' book by Seth Godin
We have a small supply of this most inspiring book available from Seth Godin, one of the world's most respected thinkers and doers across marketing, education and social change.
It's a great present for someone who dreams, thinks and talks but who needs a nudge to do.
Seth self published this book sold around 50,000 on pre -order alone.
When it first came out it inspired this seminal STEAM Co. blog and inspired many to not give up their day jobs just yet, but to work with us running SEAM Co. Days.
The photo of a copy full of post-its here is a photo posted on Facebook by Poet and Chancellor of Manchester University, Lemn Sissay MBE, the morning after we swapped him a copy for a book of his poetry.