Birmingham seems to have come up from nowhere in the last week or so in STEAM bulletins with two, or even three major STEAM happenings for us there this week alone.
Young Engineers Academy, in a primary?
I was delighted to be introduced to Park Field Primary in Birmingham school, and given a tour of their young Engineers Academy that they have literally just built in a basement in the school using £100,000 which they won as people premium School Of The Year.
The school's Deputy head, David WIlliams showed me some of the most exciting facilities I've seen in a primary school which included desks with computers that literally pop-up James Bond style to give a clean workspace when not in use, as well as a whole range of inspiring STEAM activities like architectural earthquake simulations and electronics kits.
They even have a green screen equipped TV studio from which they broadcast a weekly TV show live and direct to the school every Friday afternoon.
If only every school could be like this, with such vision and be so well equipped. And it was great to see Chi Onwurah MP on a poster in the school as a role model for the children and who famously said "I am STEAM" at our INVENTORS! STEAM Co. event in Sunderland.
We're looking forward to providing some inspiration and resources to help Park Field Primary run their own STEAM Co.Day later this summer. Watch this space space because they don't mess about and with over 700 children it will quite an experience for the whole community I'm sure!
Big Bang #1
A highlights of mine and all STEM Ambassadors' calendars, and indeed anybody interested in STEM is the Big Bang Fair, a jamboree of amazing activities and events for young scientists and engineers by Engineering UK, and held every year now at the NEC in Birmingham.
The event is free to attend subject to DBS clearance and the organisers' safeguarding policy which requires school trips to be pre approved and all adults to be accompanied by children.
A massive NEC exhibition hall is filled to the gills with theatre areas able to accommodate several thousand children for amazing stage shows, feature stands by some of the most progressive organisations in the UK who are supporting the STEM agenda as well as a wide range of smaller suppliers working either independently or collaborating with some of the bigger companies.
We were really on a mission to see if, like the BETT show now does, Big Bang spells STEM with an 'A' bringing in Art and creativity and we were on the lookout for STEAM type activities.
Here are some of the highlights:
Collaborations with Tata Consulting Services
The first stand we saw on entering the hall was from this IT consulting business, who had brought together a range of interesting partners.
The first was a young start-up that we had recently seen on Kickstarter called Tio - a company started by recent graduates of the Innovation Design Engineering course, a collaboration between the Royal College of Art and Imperial College - a STEAM powered mash up if we ever saw one.
Tio are marketing a electronic building block system with motors and bluetooth connectivity for children to bring cardboard junk sculptures to life.
Another awesome exhibit on the Tata Consultancy Services stand saw a projector and Xbox Kinect camera system rigged above a sandbox, projecting coloured contours onto the sand of a mountainside as the children sculpted the sand.
Micro:bit with Arm
We expected to see a lot more of the BBC Micro:bit at the show, than we did (and hardly any Raspberry Pi) and couldn't get close to the BBC stand for a look anyway and it seemed more focused on a broader BBC offering.
Next door was the Arm stand, Arm being the company that makes the microprocessor that drives both Raspberry Pi and the BBC Micro:bit, indeed many smartphones and tablet devices.
It was a pleasure to hear Rosie White from Arm describing how keen they are to see Micro:bit used in Primary as much as Secondary though they are only being given free of charge to year 7 children. (We have thoughts on that too)
She was interested to hear of the work that we've done with Barclays Digital Eagles team teaching 700 children from primary schools in Sunderland to code Micro:bit at our recent INVENTORS! STEAM Co. Day.
Salt water powered cars from Shell
3 years ago when we visited the Big Bang Fair we came away with information about the fantastic Greenpower Trust Goblin eco car which we managed to part purchase with a grant and a donation from Ford. It featured in a STEAM Co. Day at St Saviour's Primary and ultimately went on to race at Goodwood racetrack.
This year we were just as excited to see another type of eco car but at a much smaller scale, almost matchbox car size.
Shell had a major stand featuring a race track, on which on closer inspection, tiny cars were racing around seemingly without any power.
On closer inspection these cars were built by children on the stand from kits supplied by Shell that were powered by a fuel cell system using nothing more than salt water and remarkably generating 1.5 volts!
It was a shame to hear from a representative of Shell that they have no interest in working with primary children, their focus being soley on secondary.
We felt obliged to point out the wise words of Professor Robert Winston; "You've got to get them in primary".
Fire the inventor
Amidst all the science and engineering activities and events at the Big Bang Fair, it was great to come across the simple creativity and mechanics of Fire The Inventor's Automata - See video below.
One of the highlights of last year was a fantastic evening at Wiltons old music hall near Tower Bridge in London for an automata making evening run by Steven Guy of Fire the Inventor - see video to right.
Stephen provides complete Automata making kits for events like this that we are really keen to see involved in a STEAM Co. event one day.
Cambridge Science Centre on the road
It was also great to see a fantastic range of interactive science exhibits which the Cambridge Science Centre take on the road to schools around the UK.
We had a great time at their amazing Chain Reaction event in Cambridge last year (see video above) and are talking to them about getting involved in the STEAM Co. regional launch event planned for Cambridge in the Autumn.
Giant Drawing Machines
We came across one mind blowing STEAM activity in the amazing drawing machines of Nick Sayers from Brighton (We must introduce him to Barclay's new Eagle Lab there which we helped open last week).
Combining maths, engineering and art, his giant sized 'Sketchagraph' type device enabled a child to draw a miniature outline of a person buying the floor.
His bicycle powered 'Spirograph' type machine featured a bicycle on its side which drew different geometric patterns with a bottle of dripping sand depending on the gear settings. See video above.
National Grid powering all our futures
One of STEAM Co.'s biggest supporters of the last few years has been National Grid, since we came across their CEO Steve Holliday talking at CBI Education conference.
National Grid had a major presents at the show with a sponsored Vex robotics competition area and a number of stage shows educating children on some of the key concepts of energy and renewables as well as a fantastic demonstration of Leonardo Da Vinci's Trebuchet, a catapult device again a great demonstration of engineering and maths in action. See film above.
Getting them in Primary
I caught up with National Grid's Education and Skills chief Tony Moloney who is a passionate advocate that engineers and engineering be seen as creative. And getting them in primary.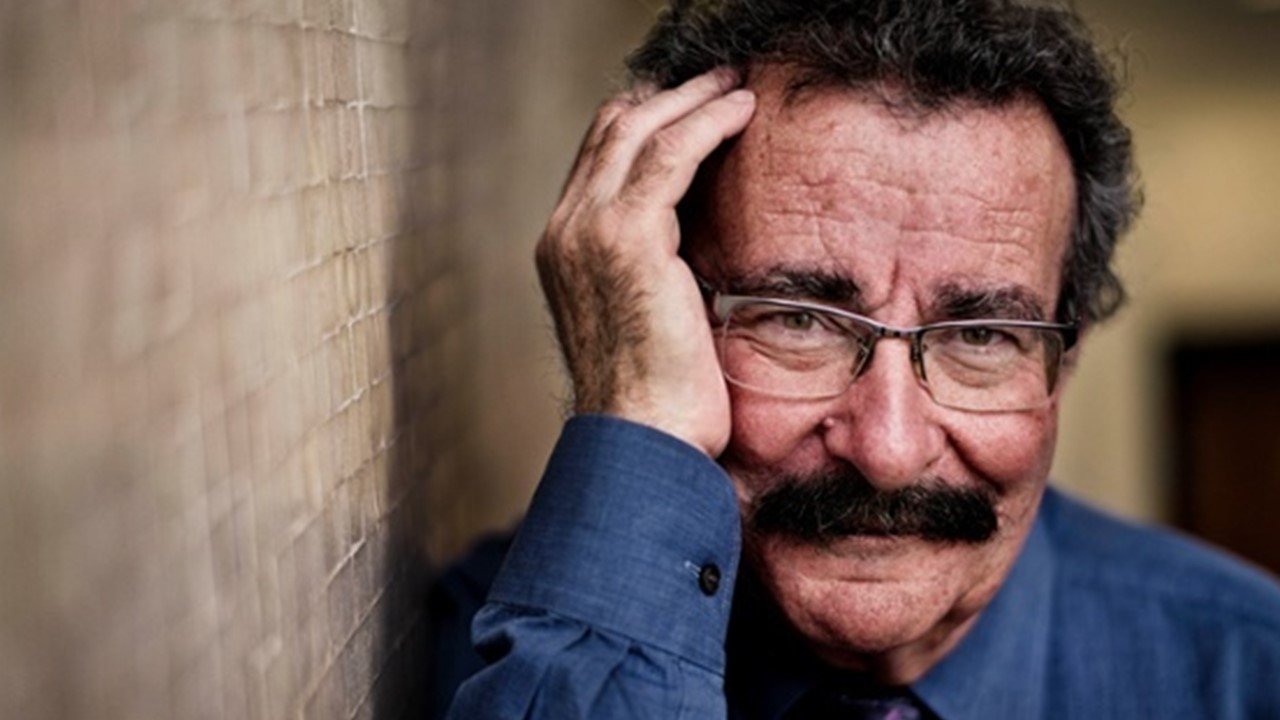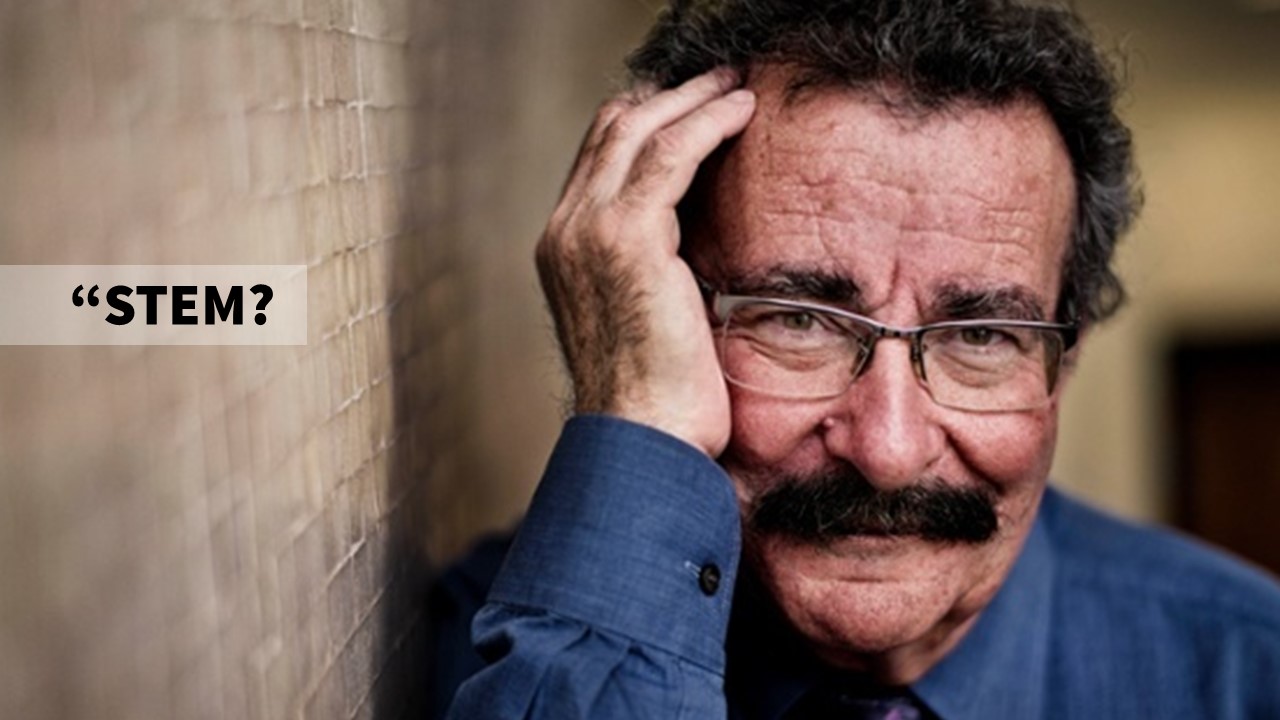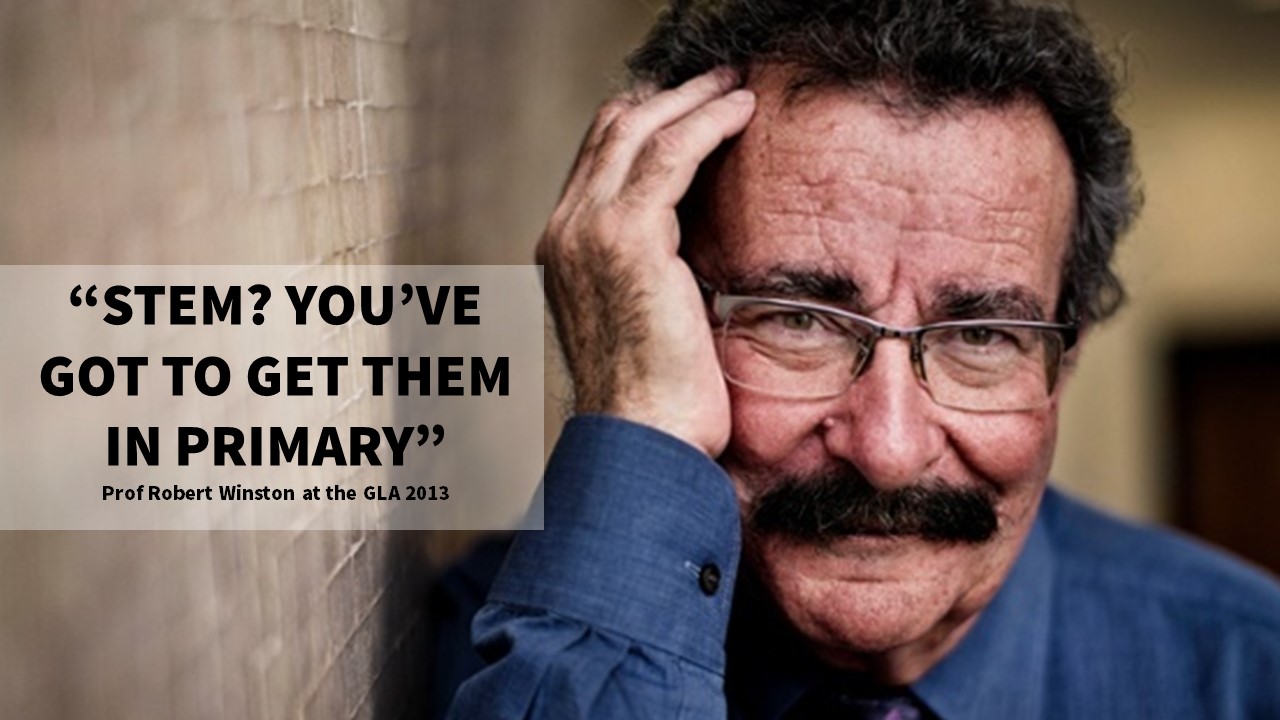 "When we met STEAM Co. we realised that most of our work to inspire tomorrow's engineers was targeted at secondary and that it was just as important to sow a seed of inspiration in primary too", said Tony.
"We're delighted to be working with STEAM Co. and are particularly pleased by the way their model engages both parents/carers and employees of companies across the UK and will be actively encouraging our team to help out on STEAM Co. Days"
Bringing the community together
In amidst all the pyrotechnics and mind-blowing technology and shows of Big Bang Fair, quite simply the highlight of the day was a stand being run by a group of retired people, members of rotary of Great Britain and Ireland.
The key aspect of STEAM Co. is ' Powering Communities to inspire children with creativity', and we've been trying to connect with various other organisations across the country and are in conversation with organisations from the Women's Institute to Men in Sheds so it was great to connect with Rotary.
Donna Wallbank, Head of Community Engagement for Rotary GB and Ireland told me about some of the initiative that they run including their technology tournamout that they hold across the UK.
She was a bundle of energy and enthusiasm and we really look forward to working with their member Rotarians, young and old, in the years ahead.
"We connect young people with people who can help them", said Donna. "It's all about community and Rotary is in your community"
Big Bang #2
While we were in Birmingham for one Big Bang, another one was happening in the UK in the form of the budget statement and it seemed perfectly timed to hear that the government is to invest £14 million in the STEAMhouse project in Digbeth to bring together arts and culture with science, technology, engineering and maths, and drive innovation within a former Typhoo tea factory.
Business Secretary Sajid Javid and UKTI are even cracking STEAM Puns now too. Whatever next?
Already a few people have asked us if we'd be up for running a regional STEAM Co. launch event in Birmingham like we did with Sir Ken Robinson in Liverpool last year.
So watch this space Birmingham!