TRAD .V. PROG. LEFT .V. RIGHT. BLACK .V. WHITE?
Enough of these extremes! We thought we needed some middle ground, some Blue Sky thinking, talking and DOING. So we held an evening gathering of like minds up in the clouds at the top of Barclays skyscraper HQ in Canary Wharf.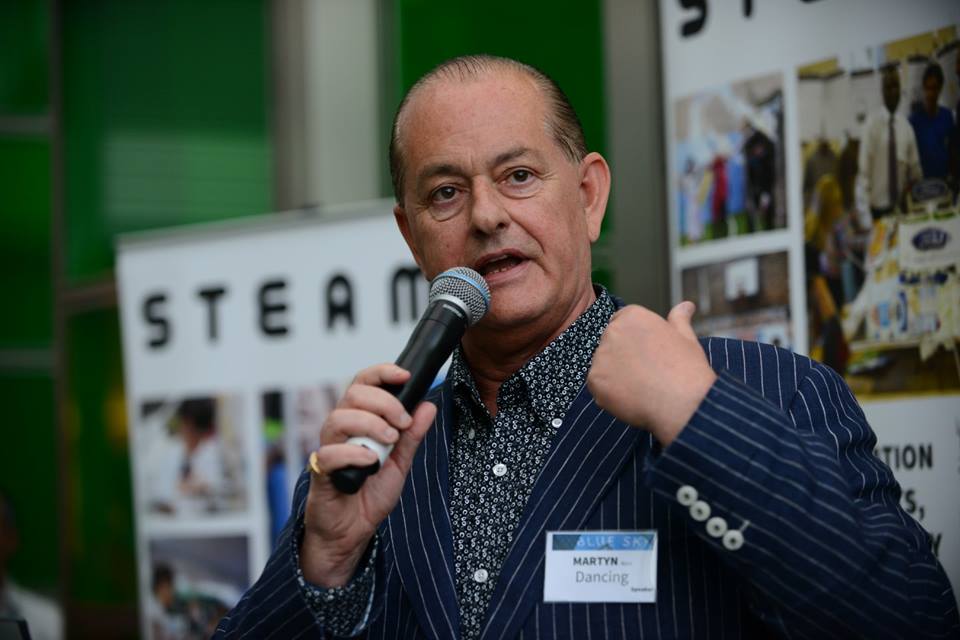 It was an evening of short talks and huddles with a bunch of inspiring speakers.to celebrate creativity and how it can inspire children, innovate business and connect communities.
THE NEWSPAPER
We published 5,000 copies of a newspaper to showcase Blue Sky Doing with articles and features on what we've been up to in the last few months, including a write up on the Inventors! STEAM Co. Day in Sunderland and information on our Pop-Up STEAM Co. Days.
It also includes two posters. One featuring the inspiring artwork of Bob and Roberta Smith RA to support the Big Draw 2016 which has a STEAM theme.
The other will make Dominic Wilcox's mam and dad very proud, as it features Dominic on stage in Sunderland with the UKTI Creativity is GREAT Britain poster featuring his STained Glass Driverless Sleeper car behind him.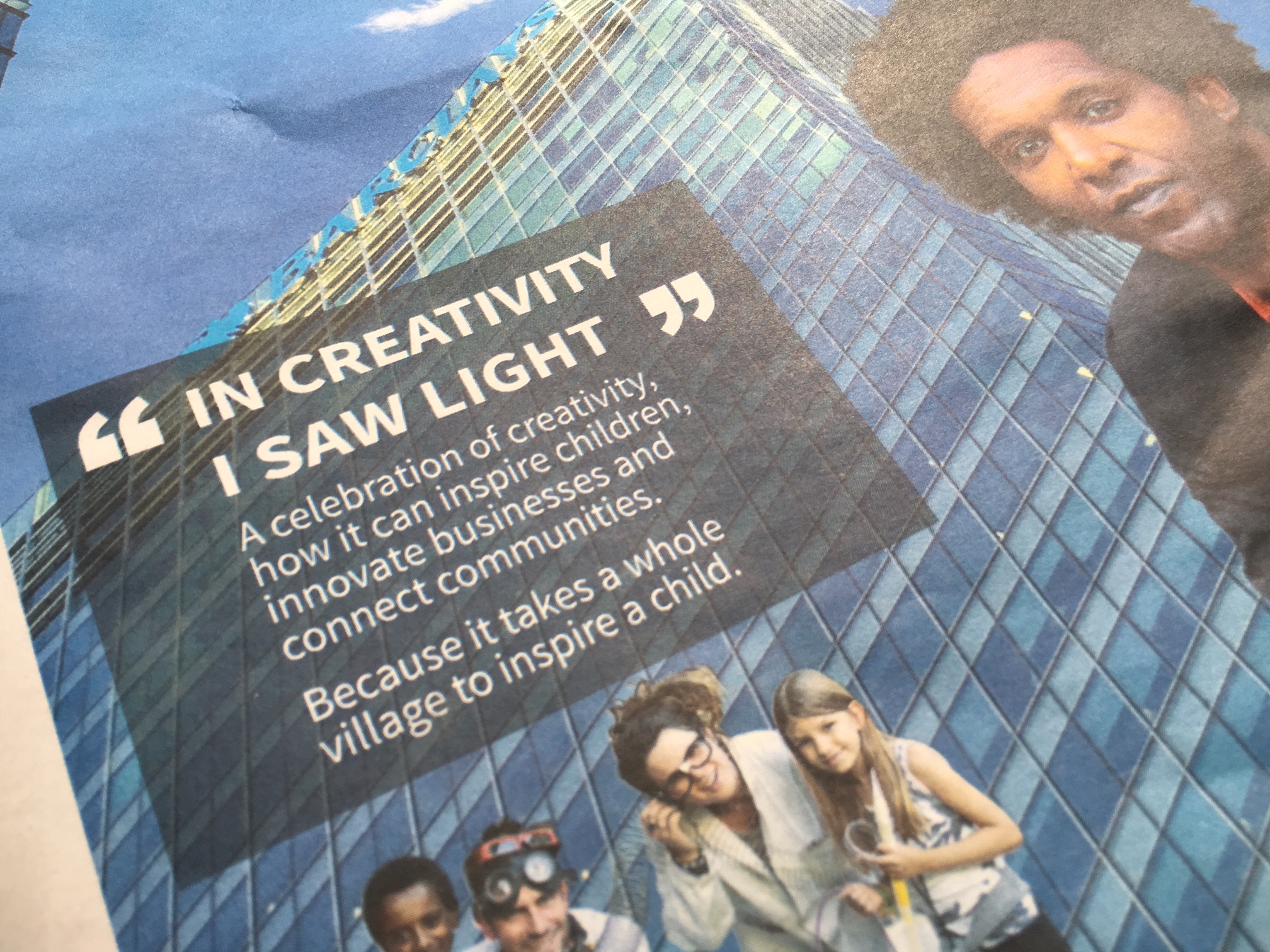 GET YOUR COPY NOW
If you'd like a copy of a few for a school community, arts centre, museum or business, do fill in the form on our home page here.