Wow - what a couple of weeks that was.
Two weeks ago the TES (Times Education Supplement to you) published my article about how STEAM and creativity are key both to learner and community engagement. (They stuck it behind a fire wall so I doubt anyone read it but hey, that's the price you pay when you knock out such premium content ;-)
It included my experience working in Mead Primary School in Luton having met their head teacher at the Values Based Education conference at the Quaker Friends' House in King's Cross back in December (after an invitation from the amazing Sue Owen who did an #ILOVEART t-shirt with me at Martyn Reah's Pedagogy gig in Hampshire in October (Yes - #ARTCONNECTS).
He'd wanted to get parents to come into the school to work with his staff and their children. Many parents have had such bad experiences at school themselves that they never want to set foot in a school again. Some challenge, but 150 came in that day. He was blown away.
This week the BBC ran a story about research they had commissioned on the clear decline of the arts and creativity in our schools.
I was invited to join a 30 minute programme on BBC Five Live that evening with the Ofsted Chief Inspector Amanda Spielman, Laura Partridge of the RSA and Jez Bennett Headteacher of Elizabeth Woodville School featured during the day's BBC TV news.
You can hear it here.
The BBC are pointing the finger at...
The next morning I was delighted to meet the BBC's Education Editor, Branwen Jeffreys at an event, particularly as she offered to make a short film for us which revealed an interesting and common insight.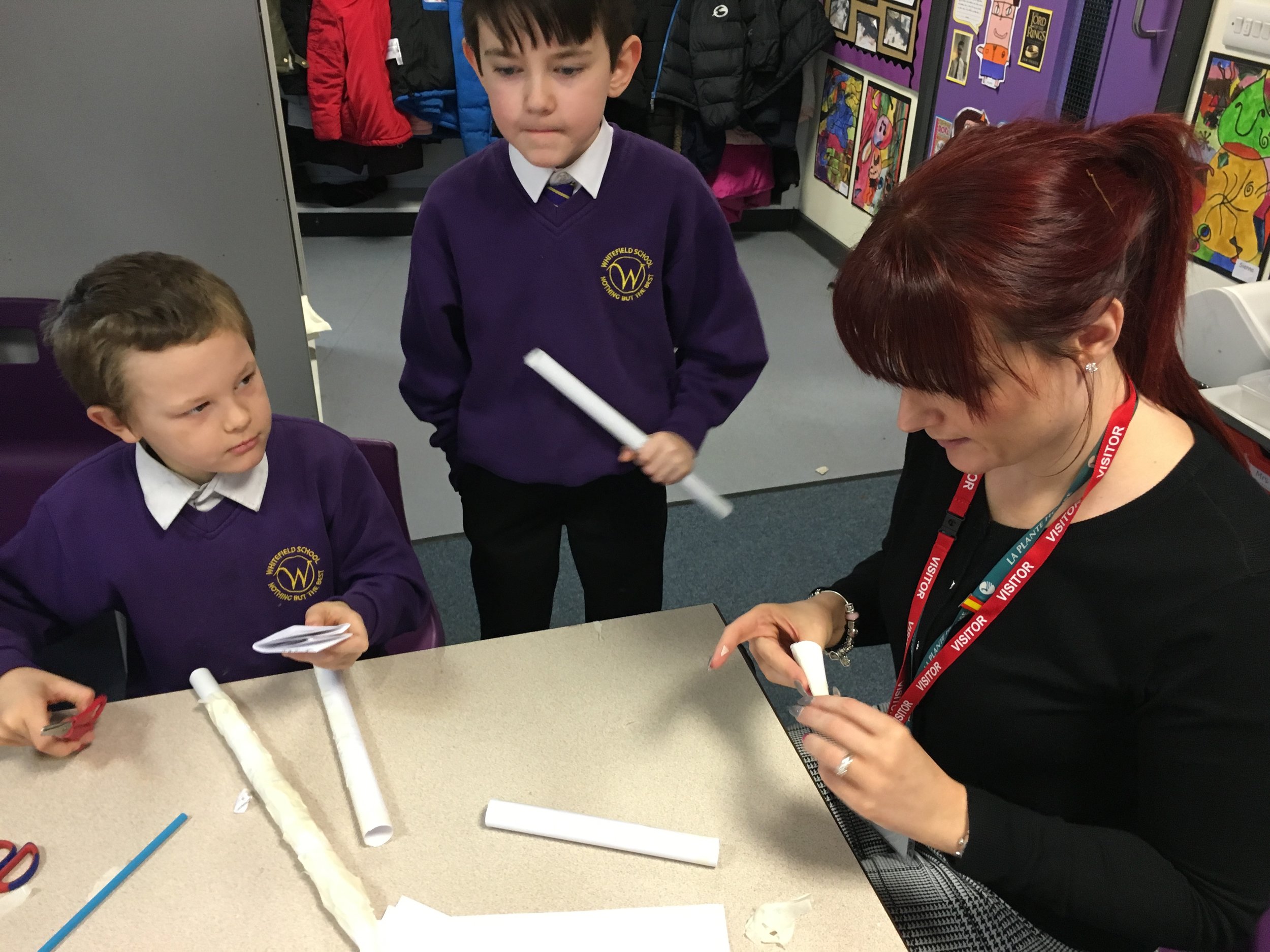 She said that most parents focused on the academic measures by which school league tables are judged and that they need to look more at the value of arts and creativity.
PARENT POWER
This took me back to a couple of days I had just spent in Liverpool working on parental engagement and transition for North Liverpool Academy.
They had managed to get a large group of parents to come into the school to make paper rockets with their children in one of our #ROCKETKIDS sessions.
But what blew my socks off this week was a sign on the saddest, most derelict building you ever saw.
Yes, it's #PARENTSLIKEYOU that we need to inspire and engage our children.
But 'parents' isn't very PC is it? Which is why we say we work with carers.
But then we have to explain who we mean by carers as it is an often misunderstood and nearly always undervalued word for some of our most valuable and hardest working people.
But for us carers are exactly that... people... who... care.
Right here. Right now
And that's what STEAM Co. is all about.... engaging and collaborating with people who care. whether they've got kids, not got kids, had kids, will never have kids. But they still care about #ALLOURFUTURES.
So, as Fatboy Slim might say... let's launch a new hashtag right here, right now.
#CARERSLIKEYOU
WHO CARES?
We want to showcase and celebrate this community connection at #ARTCONNECTS: our Three Day Festival of Education in King's Cross 23-24 Feb.
It will be a gathering of people who care. Care about our children. Care about our creative economy. Care about how creativity can glue our society back together.
Working #TOGETHER for #ALLOURFUTURES
Tickets for #CARERSLIKEYOU are a fiver.
You can have a free ticket if you need one and can help us out. Having you there is more important to us than having your money.
But we are a non-profit and this is going to cost, so hopefully someone with a bit more money than you or us can help us out here.