We've gone all 'Particularly proud to be British' this week as Designer, Inventor and STEAM Co. Inspirator Dominic Wilcox flies out to New York to appear on the Stephen Colbert Late Show (nee David Letterman's) to showcase UK Creativity on Tuesday 29th September.
And we were delighted to have helped convince UKTI and No 10 to sign off a 'CREATIVITY is GREAT Britain' image celebrating his work - 'the Stained Glass Driverless Sleeper Car' as inspired by Durham Cathedral on a childhood trip with his parents and seen on the plinth outside the Design Museum earlier this year.
Inspirators - real role models
We hope that generous creative ambassadors like Dominic, or #inspirators, will be a crucial aspect of STEAM Co. as we roll out to every UK primary school and really capture the hearts and minds of our children.
Read more about the program here and let us know if you or anyone you know would like to sign up to help us with this.
Helping launch STEAM Co.
Here he is talking about it at #SCOL1 our first regional launch event in Liverpool and a few photos on when Dominic popped down to help us #INSPIRANATION at The Sunday Times Festival of Education.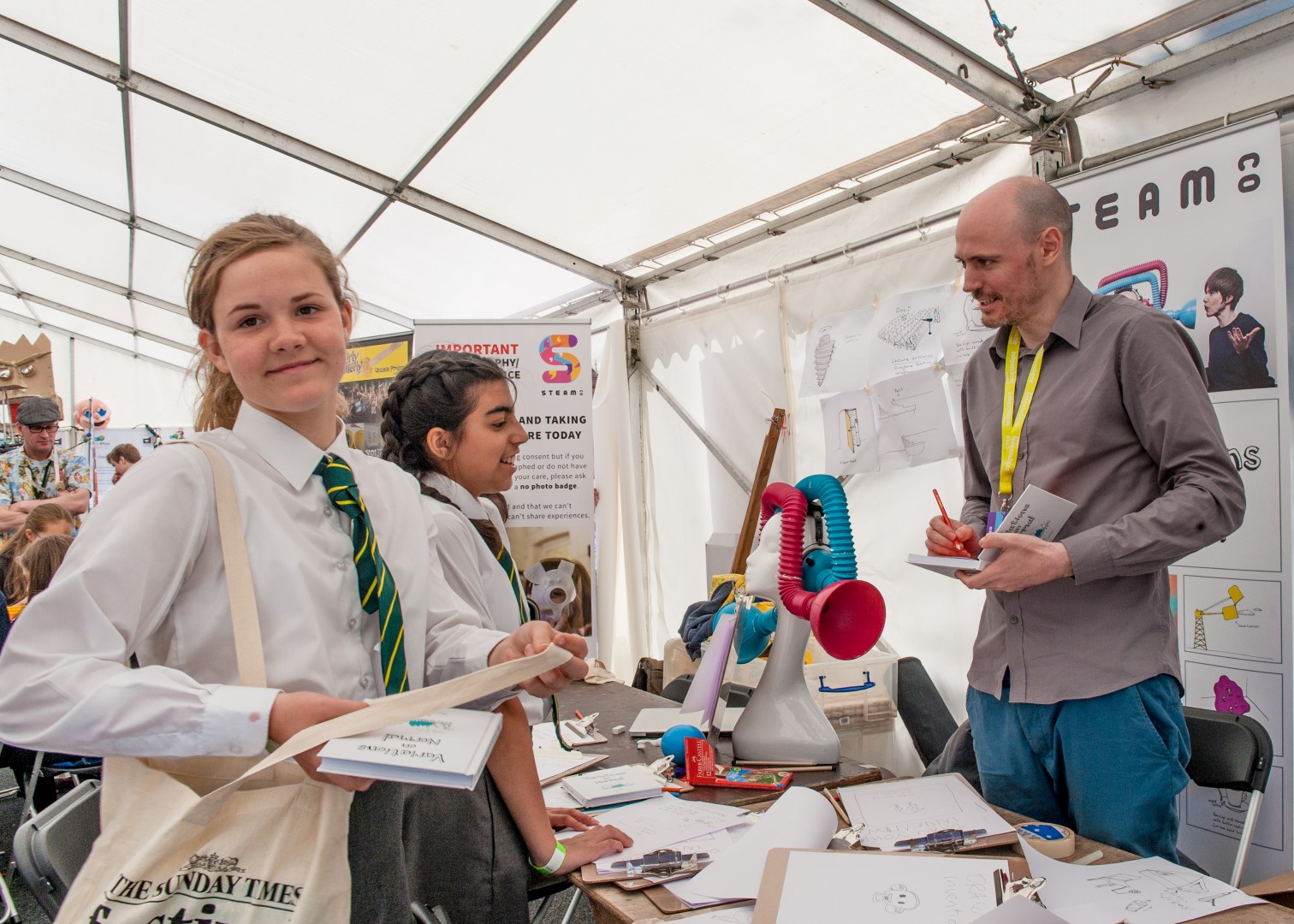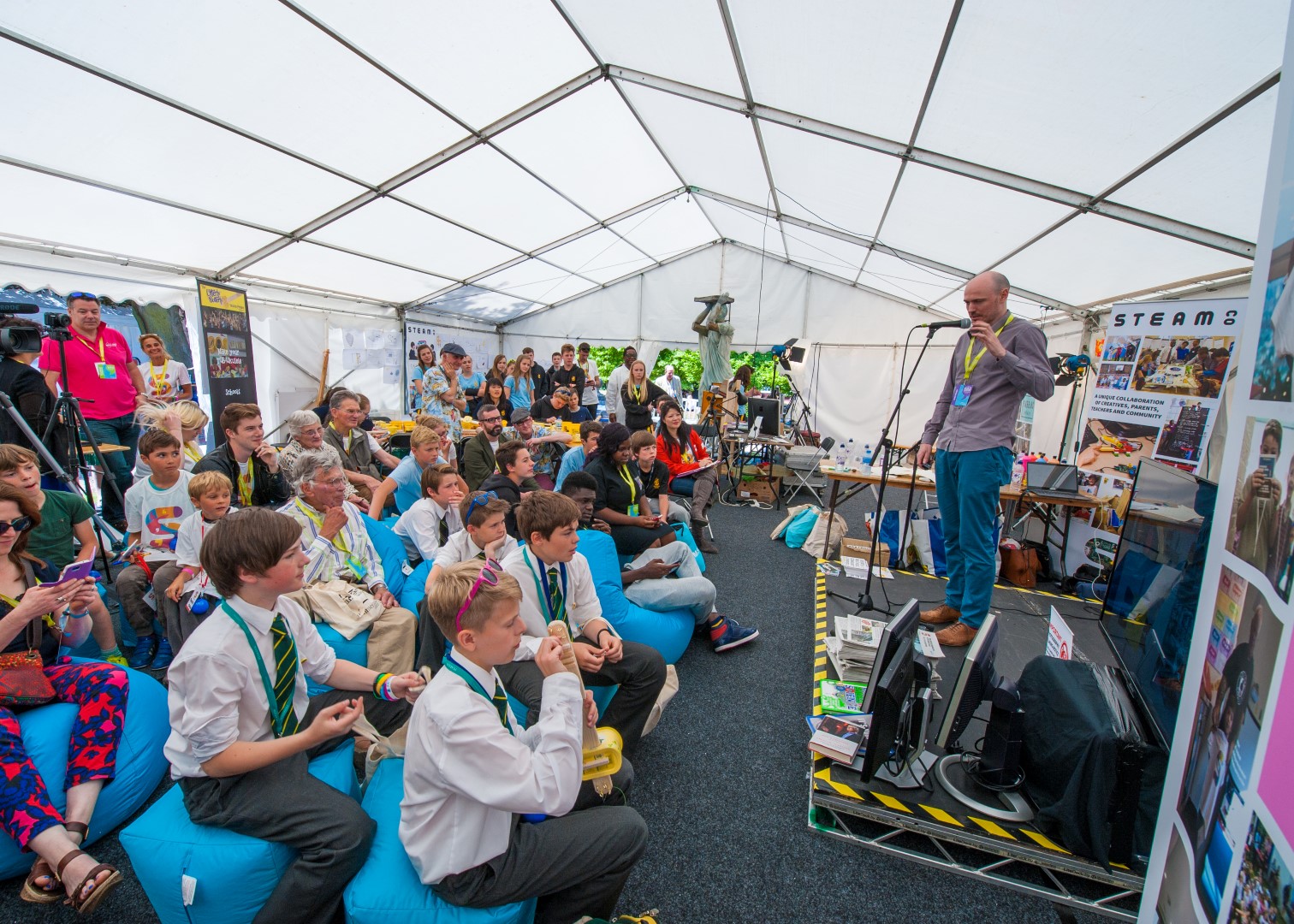 Meet Dominic's mam and dad here.
This lovely film by Liam Saint-Pierre that tells Dominic's story and takes you back to the family home.
STEAM Co. launch event with Dominic in Sunderland
We're delighted to say that we're working on a STEAM Co. launch event in Dominic's home town of Sunderland in January 2016, as part of 'Inventors', a 3 month community creativity project he is working on with the Cultural Spring up there.
We're working on a STEAM Co. Day of activities for local children and talks across creativity, community and education which we'll be filming for our YouTube channel.
We also hope create an Inspirator Activity pack that can be used by any school in Sunderland as a legacy of this event, and then in every UK Primary school as part of STEAM Co. to Watch this space.
We're also ho hoping this will all help Sunderland 2021, the city's bid to be Cultural Capital.
SUPPORT DOMINIC
If you'd like to show your support for Dominic then do follow him on Twitter and Facebook.
But most importantly buy his inspirational book 'Variations on Normal'.
We used it to inspire an activity in our stage show at at Camp Bestival this summer.
Go Dominic. Fly the flag for all our futures!
Yes, For all our futures. It doesn't have to be like this.