A community engaged
Watch this short film we were commissioned to make recently of a STEAM Co. Day in a fairly typical inner city school in West London to present at a conference of school leaders.
See the level of engagement and excitement, not only among the children, but also parents, teachers, local professionals and even the school caretaker.
"We know that when you have fun, you learn. Memories last. It lingers. A creative approach to the curriculum provides an opportunity for children to experience learning"
Shelley Duffy - Principal Lead Adviser
Westminster, Kensington and Hammersmith Tri-borough Education Service
"I was lucky enough to be at Kenmont Primary. I saw the assembly. I've been in many schools but rarely have I seen a whole school so enthused, and engaged and excited. It was absolutely brilliant"
Margaret Brown - EAL Adviser
Westminster, Kensington and Hammersmith Tri-borough Education Service
Click here to find out more about the half day 'Rocket Kids' STEAM Co. Sampler - you could have one in you school as soon as next week if our diary is clear.
But engagement is not learning
It's rare that an educational academic is celebrated by all 'sides' in the educational debate, that's both the traditionalist and progressive camps because if you listen to and believe either, there's no middle ground and agreeing is rarely on the curriculum in their echo chambers.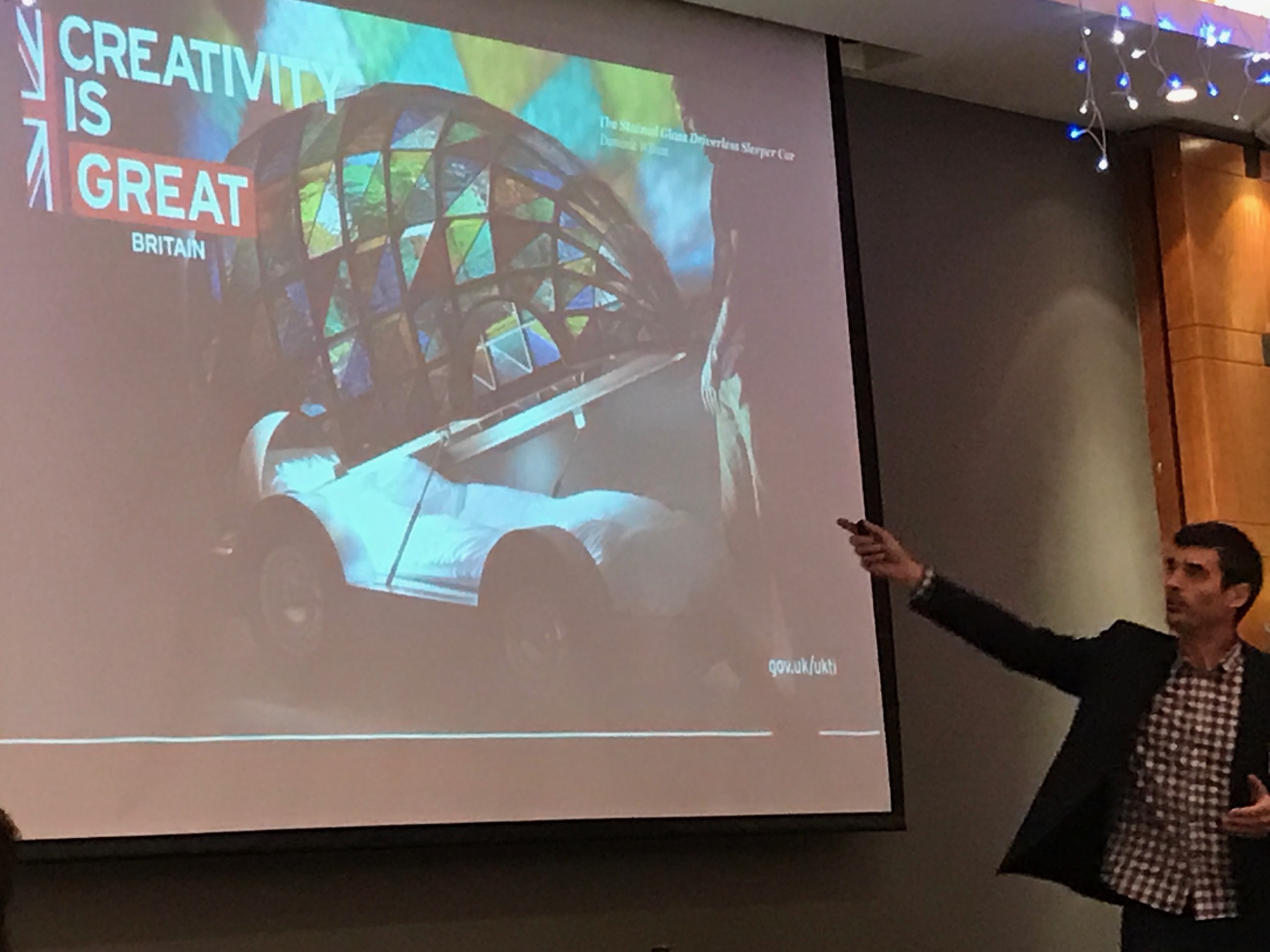 Tim Oates, Director of Cambridge Assessment would appear to be one such academic whose work and influence might just unite both camps.
The latest 'pinch yourself' stop of my 'Journey on the Sea of Serendipity' came last week when I was asked to give an hour keynote speech on our work at STEAM Co. alongside Tim.
Yes, me, a dad, and no the irony wasn't lost on me either, as the event drew together school leaders from primary schools across the London Boroughs of Westminster, Kensington and Chelsea and Hammersmith and Fulham and had been organised by Shelley Duffy, a member of the Tri-borough's visionary education service.
Refreshingly, Tim talked about the need for both knowledge AND skills, technology in schools alongside books and pen/paper and gave many examples of engagement, many from his own family life and how he, as a parent, brings learning to life for his children. And what lucky children, as he told me how he has made and fired rockets and even shared a trip to CERN with them.
Community and collaboration
I was particularly proud to tell the story at the conference of how we had started STEAM Co. six years ago at my sons' school, St Saviour's C of E Primary in Paddington, with the full support of the head teacher and our school community, often seeing over 60 parents come in to help on STEAM Co. Days.
Our work together there was capped off when we were shortlisted for a TES School Award for community and collaboration and a Community Education STEM award.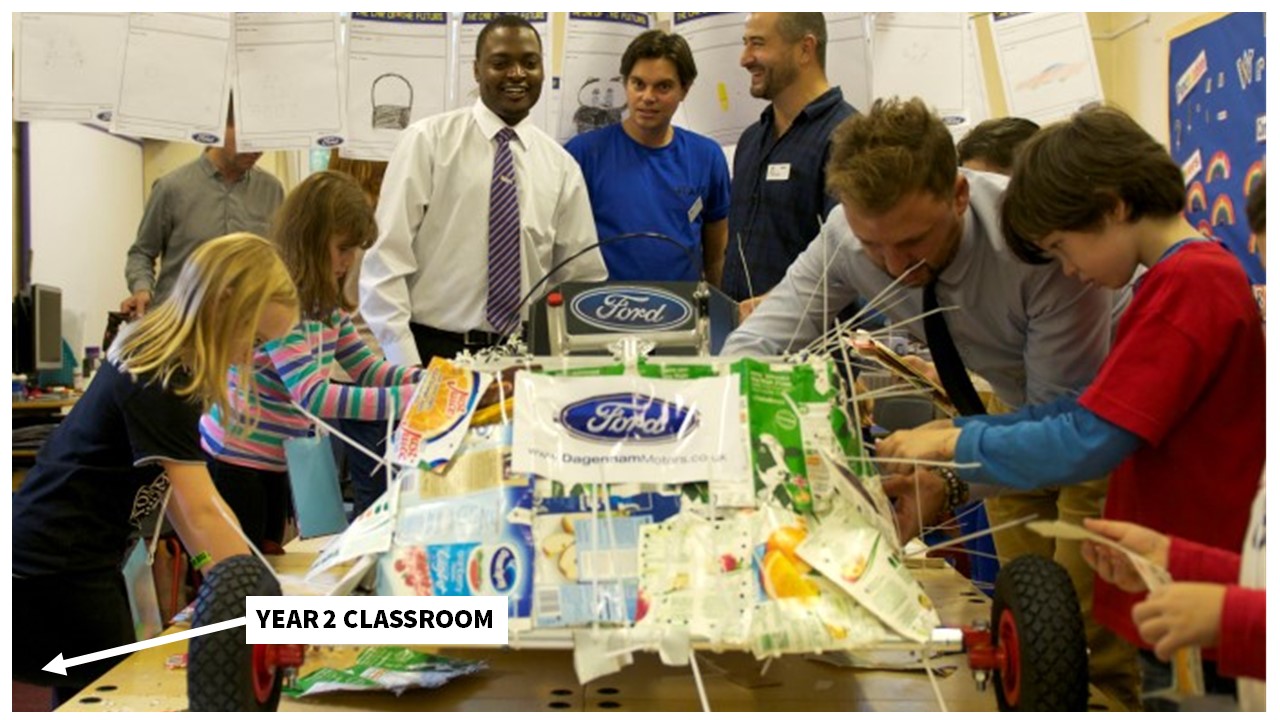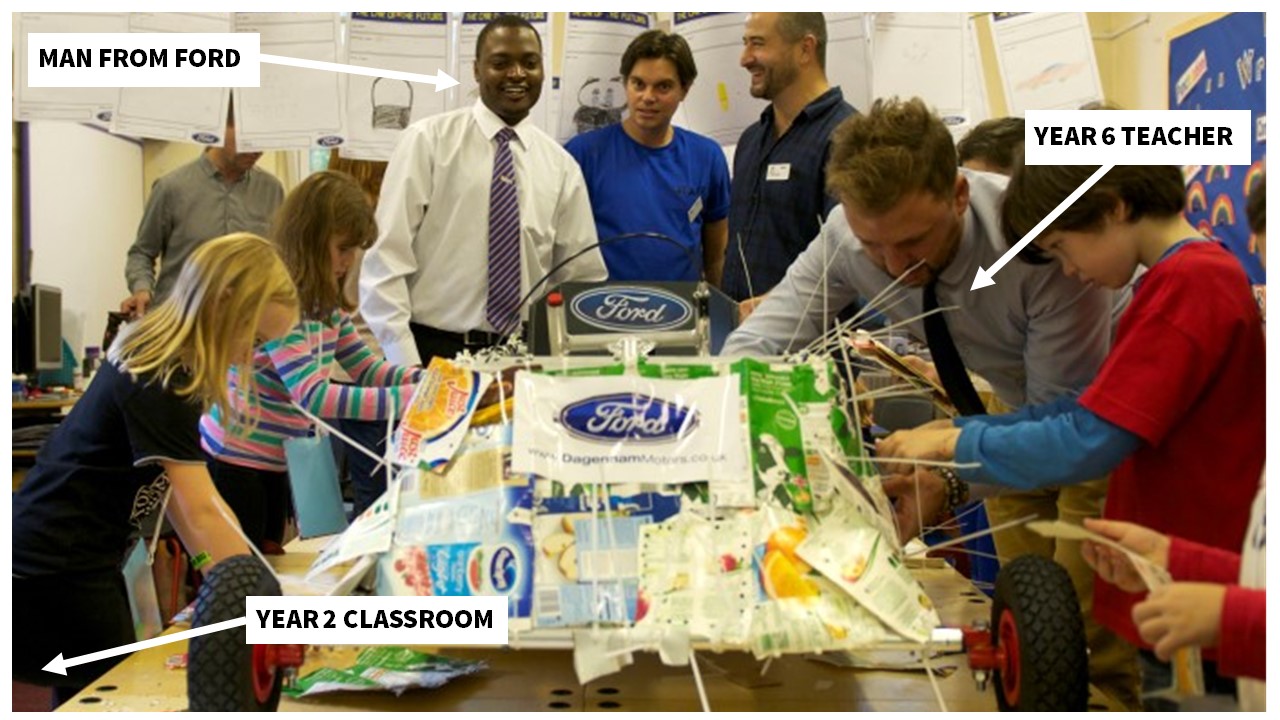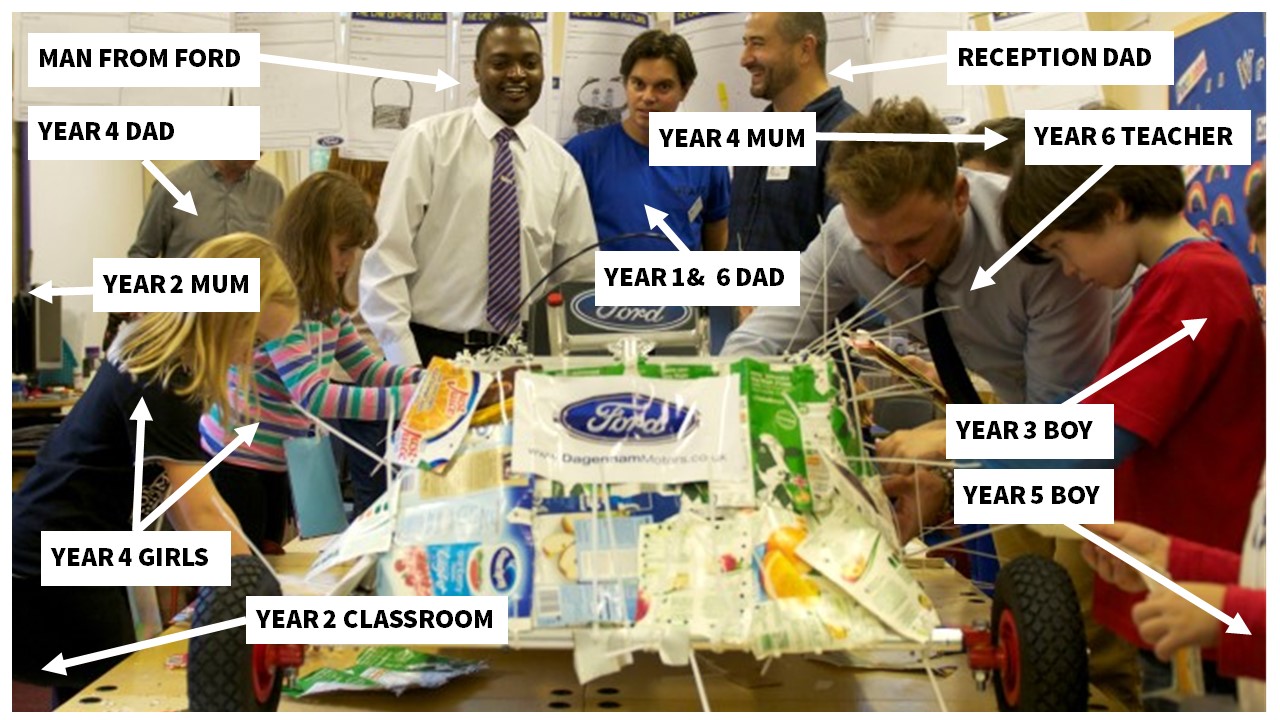 "We have reception parents, working with parents further up the school.
It's a meeting of minds"
Ms Lindsey Woodford
Headteacher St Saviour's C of E Primary School
The photograph above sums up the internal and external collaboration aspects of STEAM Co.
It shows an activity in the year one class room, led by the year 6 teacher working with children from years 2, 3 5 and 6, with a year 1 dad and a reception dad, an engineer who brought his tool kit in and helped build a GreenPower Trust Goblin eco car that was part paid for by Ford's local second-hand car dealership and which was later raced at Goodwood racetrack.
A weekly eco car club is now run in the school by the Year 6 teacher and the school site manager (caretaker) who is an excellent role model in a typically female-dominated primary staff environment. The school also has 2 Code Clubs, inspired in no small part by coding activities on STEAM Co. Days conceived and run by parents, working with teachers.
STEAM inspiration across the nation
Just before attending the conference, I had spent several days in schools across the country from London to Sunderland to Liverpool and seen the most amazing levels of engagement across KS1, 2 and 3 children inspired by little more than a bike pump and 2 sheets of A4 paper.
I was overwhelmed with the power of the engagement that making had seemingly unleashed into these young lives, teaching careers, classrooms and communities. Prior to my talk however, a colleague had felt the need to sober me up saying that Tim Oates is known for saying that "engagement is not learning", to which I had replied "that's not Rocket Science. Who could ever think it was?"
But like Rocket Science, I am pretty sure it can provide a 'launch pad for learning'.
Colin's story
Most of STEAM Co.'s work to date has been in primary schools. I visited Liverpool recently to deliver a ReadingWise Literacy Intervention CPD session for SENCO's and Teaching Assistants at a Secondary school at the request of the City's School Improvement team.
I decided to see how our half day 'Rocket Kids' STEAM Co. Sampler session would go down.
Based on the New York Times #1 best-selling book 'Rocket Boys' and $35m 'October Sky' movie by Homer Hickam, this session consists of a half hour assembly to a whole school telling Homer's aspiration story of family, determination and invention.
Afterwards a class of children get the chance to make and fire paper rockets. We can also include a 30 minute talk on STEAM Co. for staff, parents, carers and local businesses. And literacy CPD.
After coming to terms with the quantum leap in behaviour and culture between primary and secondary school children, my day at Enterprise South Liverpool Academy soon proved to be one of the most inspiring and rewarding I've had in a school.
The initial talk was really well received and the children responded well to my questioning and requests for interaction. The enthusiasm with which they embraced the chance to make rockets was a joy to behold.
I noticed one child at the back however who really wasn't engaging, let's call him Colin.
I went over to see what was holding him up and saw he had simply made no effort to start. He was in a sort of automatic pilot of disinterest, even a bemused complete lack of awareness of the excitement around him.
I talked him through the activity and got him going. As he made progress he sheepishly popped down to the front of the class for reassurance from me that he was on the right track. I told him he was, and was doing a very good job. I wasn't lying.
He had soon made and launched his own rocket, which he was visibly more than a little pleased with.
After the session, his class teacher told me that, with very challenging family and home issues, his only role model was his older brother whose reputation preceded him, to say the least. He went on to say that this was the first time that Colin had ever engaged in school and looked forward to building on this in class with him.
"He's been very disengaged in mainstream secondary education. Today he's blown me away. He was on task, has been creative, using his skills, listening and he produced a wonderful rocket.
The smile on his face when it flew off was unbelievable"
Neil Webster - Year 7 Class teacher
Enterprise South Liverpool Academy
Colin's rocket is now lodged in the roof of the drama studio, hopefully a permanent reminder to him of the best day he ever had in school, not unlike the story told below of Josh Valman, now one of the UK's most successful business people and whose most inspiring school memory was also firing a rocket at school.
GIMMICK ALERT
It's been an interesting week for debates on learner engagement. The Sunday Times carried an article by Tom Bennett, leader of the ResearchEd movement which does some great work showcasing what works.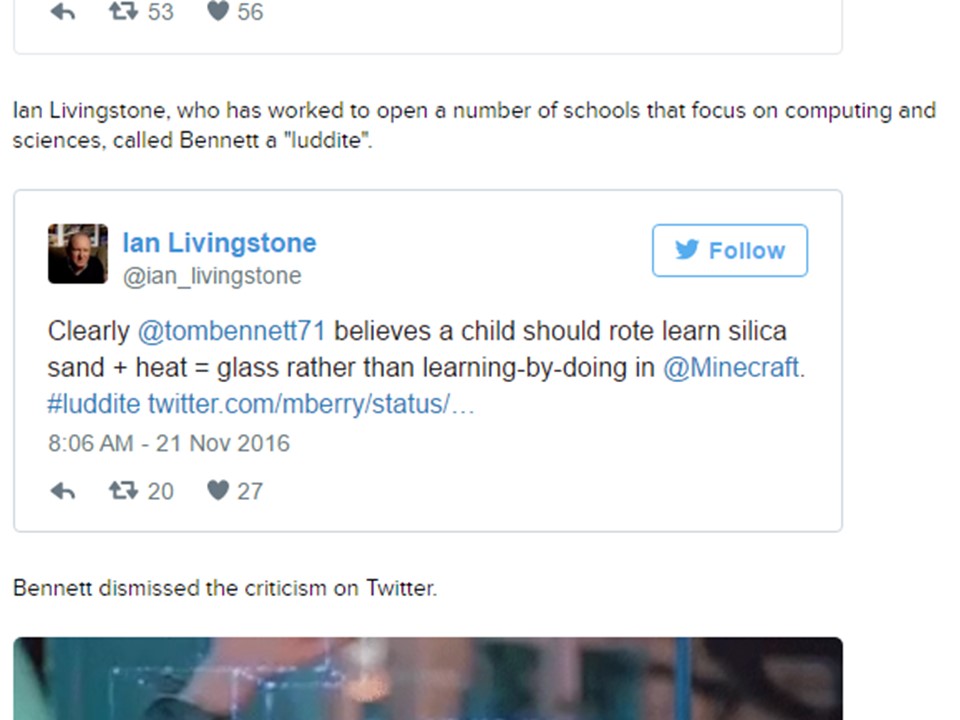 In it he referenced the use of Minecraft in classrooms as a 'gimmick'.
In other articles he has ridiculed the encouragement of children to write poetry about 'how they felt about litter' (aka creative writing) or 'about how Jesus felt on the cross' (aka empathy) as 'entirely mad'.
Is Minecraft necessarily a gimmick or a cheap headline? Sure, slaying zombies in 'Survival mode' in school time (or at home) is questionable but creative mode offers the chance to be exactly that.
Watch the 6 minute talk here by a dad at the Kidcrafters parenting conference I ran to launch STEAM Co. at the Royal Institution 3 years ago.
With the education version recently released by Microsoft, Minecraft offers a wealth of opportunities for engagement across the curriculum from science and maths to coding.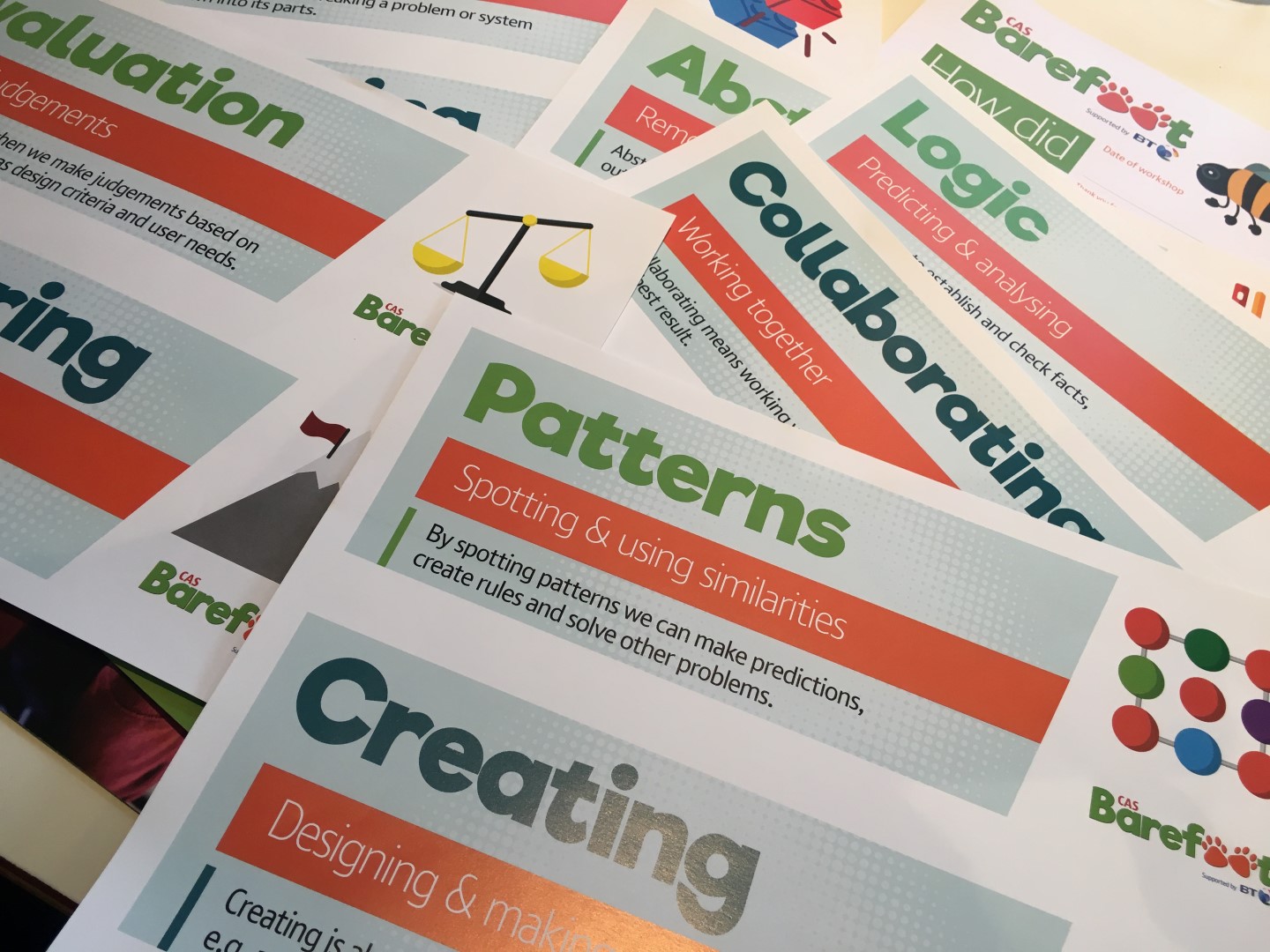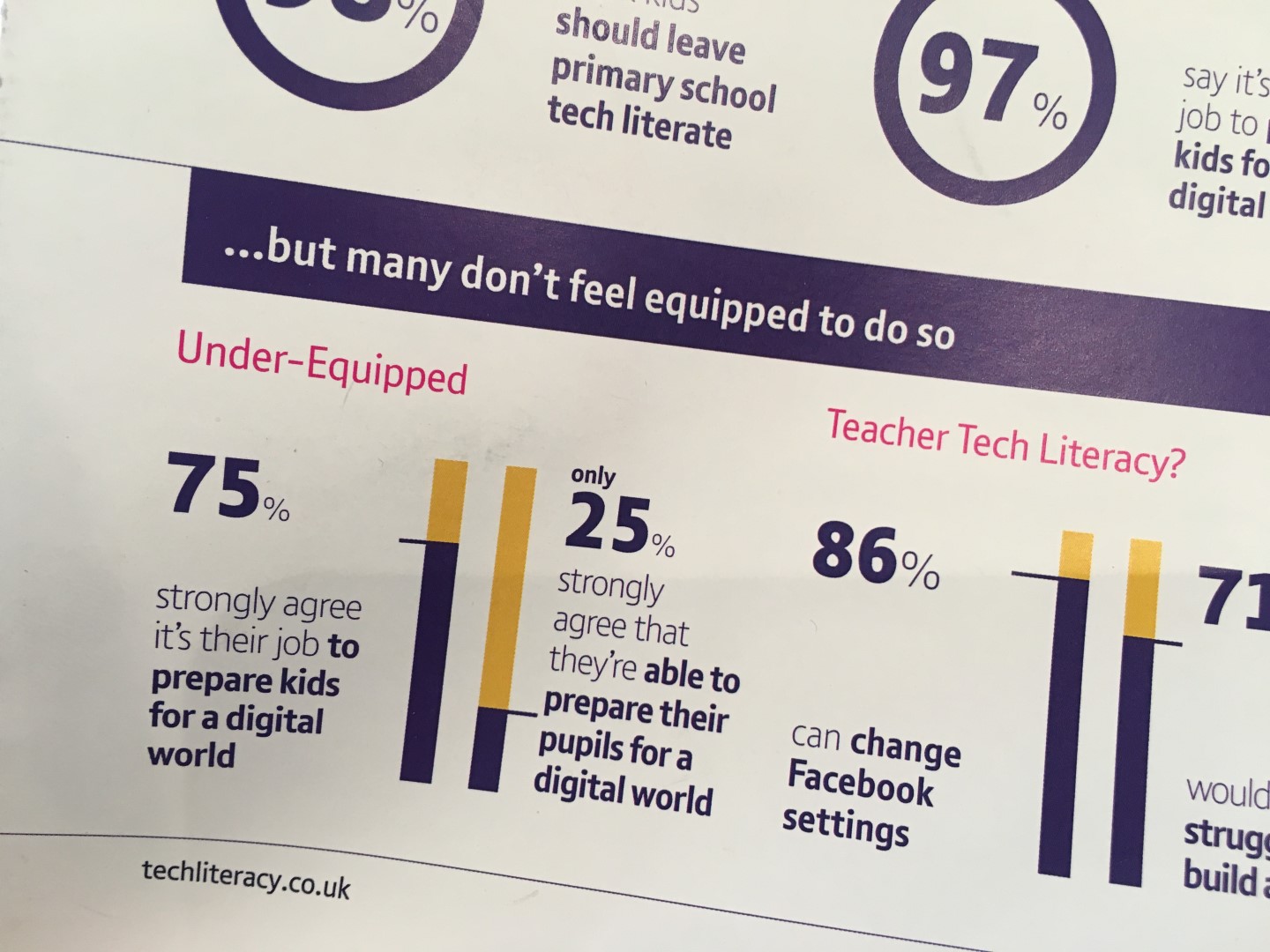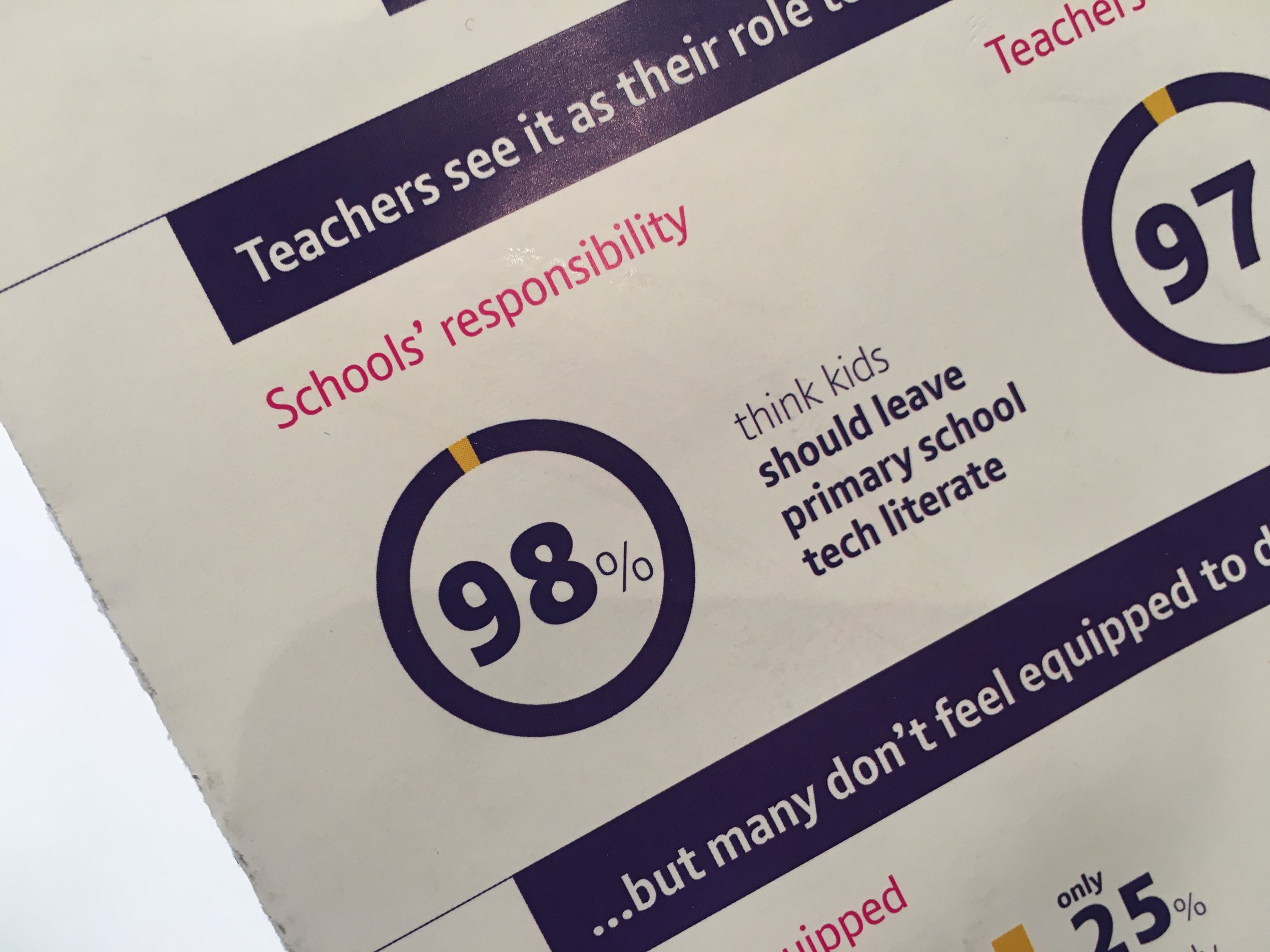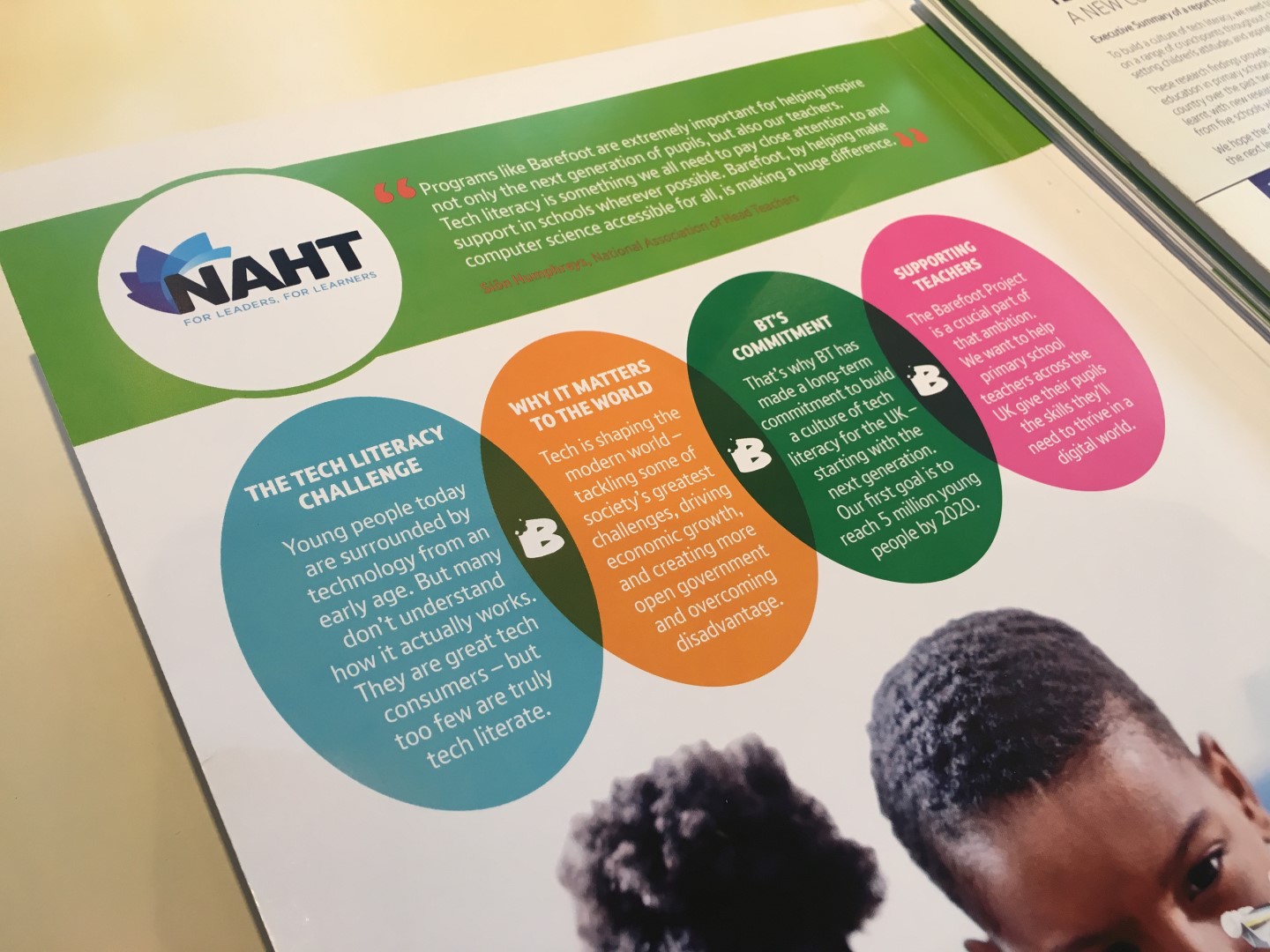 Quite a contrast to the findings of Ipsos Mori research in a report and website published this week by BT and partners such as NAHT (headteachers), DfE (education policy) and DCMS (creative industries), showcasing their focus on Primary #TechLiteracy through their fantastic Barefoot Computer initiative that said that 78% of teachers say that tech literacy is as important as reading and writing.
So surely engagement has a part to play in the massive task of getting our kids tech literate, as I know my sons would rather play games than create them any day. As they get older, even I can't make them do what they don't want to do.
And nor, I doubt, can the best teacher, without engagement.
STEAM ENGAGEMENT - THE RESULTS ARE IN
Artswork is one the Arts Council's Bridge Organisations covering the South East of the UK, from Milton Keynes to Dover, minus London. After our first meeting I found they had been set up by Sir Ken Robinson after his 'All our futures' report and he remains a patron to this day. Serendipitous indeed, given how his life's work has also inspired STEAM Co.
We've been working with one of Artswork's School Liaison team, Lorraine Cheshire, providing stimulus and creative activities for workshops with Primary Schools as part of their visionary project to build a network of STEAM practitioners in schools and share best practice.
This film captures a fantastic evening in a school in Hampshire, where Emma Cairns, Arts and Technology Teacher at Bridgemary School, Portsmouth describes a STEAM project around Harry Potter.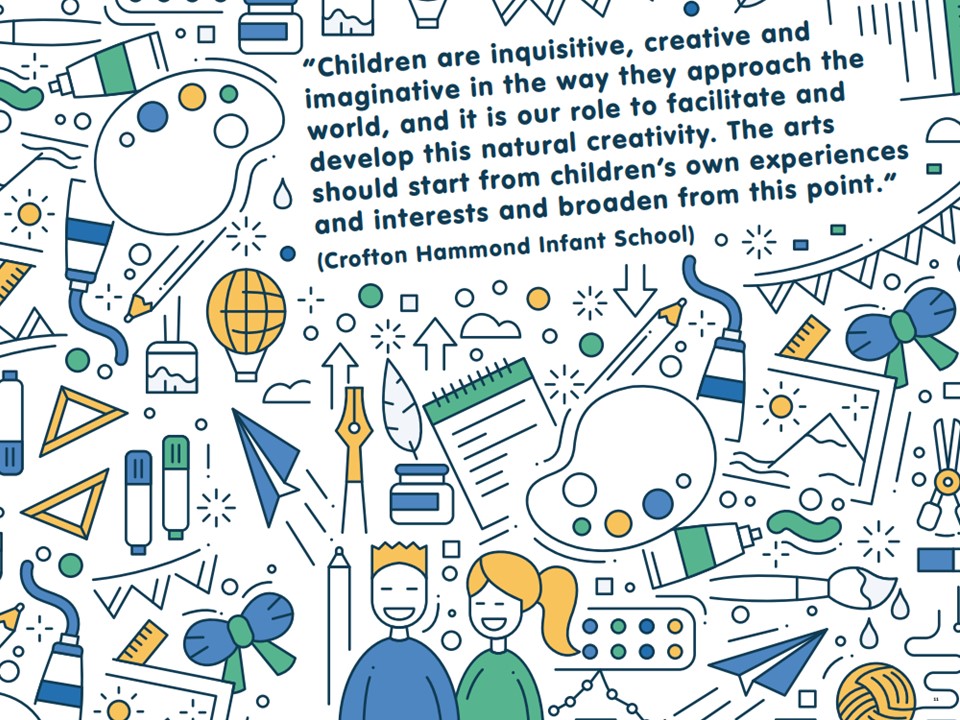 They have successfully used literacy and creativity to create engagement across the whole Year 7 curriculum, seeing significant improvements in attendance and behaviour.
BLOG UPDATE 18:07:17 - looking forward to going down to support the Bridgemary STEAM Day. read more about their work and find out about an upcoming conferecne in the latest edition of the Artswork newsletter here
Books or the bookies?
This example of a STEAM approach to engaging children with the curriculum was borne out in another conversation I had with a teacher in a Northern Coastal town, who I was introduced to by a STEAM Co. adviser, Prof. Pam Burnard at Cambridge University.
This teacher told me how many of their children were finding the curriculum very hard to access for various reasons and often literally chose to visit betting shops with parents than attend school.
They have similar case studies, which we hope to publish, showing improvements in behaviour, attendance and academic achievement to boot, in their Ofsted Outstanding school.
STEAM, you can test it. So teach with it.
Happy teachers
One thing that keeps coming back from STEAM Co. Days and the Sampler sessions is how much the teaching staff enjoy them and how the whole school can get involved.
This last film, of a STEAM Co. Day using a STEAM Co. Drop Truck at St Helen's College, led by Ms Shirley Drummond is a fantastic example of whole school engagement including the staff. One teacher admits she'd never tried it before, revealing the satisfaction she got from the day.
Moreover it shows the gardener teaching children to play the Ukulele alongside the music teacher and the site manager working with the children on a carpentry activity.
At the end of the film, Shirley mentions what prompted her to get a STEAM Co. Drop Truck in and run a STEAM Co. Day.
"One of our ex-students Josh Valman spoke to the children about his most memorable day at St Helen's College was when he was in reception, the day he launched a rocket."
At the age of 21 Josh now runs a highly innovative multimillion pound company which he says is "people powered, and ideas driven". We couldn't think of a better strapline for STEAM Co!
Art is what we call it when
We spell STEM with an 'A' because we believe in the power of creativity.
The power of creativity to inspire children, innovate business and connect communities.
We believe that #ARTconnects.
Both primary and secondary curriculums have become significantly more rigorous in recent years and risk excluding more and more children, potentially sending them into the world labelled to themselves and potential employers as 'failures', when many may have skills that were undiscovered or not been able to access the curriculum.
Integrated with the curriculum and providing hooks for ongoing classwork STEAM Co. activities clearly have a part to play in both Primary and Secondary Schools, particularly as part of the transition to and through Year 7.
A Launchpad for learning
Engagement may not be learning, but however good the teaching and learning in a school is, surely it's of no use if children aren't engaged, are excluded or aren't physically in the building to benefit from it.
STEAM can clearly provide a launchpad for learning. Look at this film of a 'Rocket Kids' sampler session at schools in Sunderland. I'm not sure who is more excited. The children or their amazing headteachers.
It takes brave leadership.
And Ofsted are clear...
they celebrate creativity"
Steve Williamson - Headteacher
Northern Saints Primary, Sunderland
"The children were absolutely overwhelmed by it.
A stunning, stunning morning"
Dean Marshall, Head Teacher
Mill Hill Primary School. Sunderland
We look forward to working with more schools, primary and secondary. Get in touch to book a 'Rocket Kids' Sampler Session.
As well as engaging your children, if it inspires you to either run your own STEAM Co. Day in your school or help run one for one of your feeder primaries, it might also prove to be a great parental, teacher and community engagement project too.
And if you're reading this from a company that shares our vision for creativity and would like to sponsor a STEAM Co. Drop Truck to enable communities across the UK to experience these days get in touch too.
Space cowboys AT bestival
Let's end this blog with the rocket launch of our lives, at Camp Bestival this summer to the soundtrack of the ultimate Space Cowboy.
After the epic launch, the highlight of this film is the girl who we gave a copy of Rocket Boys to as a prize in our stage show. She came back the next day to say how much she was enjoying it. Her mother then came over and told us her daughter had learning difficulties and hadn't read a book in years.
Yes. Creativity. Literacy. Technology. Community. #ARTconnects
Click here to find out more about running a 'Rocket Kids' STEAM Co. Sampler in your school.
MY Turn?
Read this far? Thank YOU for your interest.
Will you share your thoughts, positive or negative?
Go on, type something below. Yes, it's Your Turn.